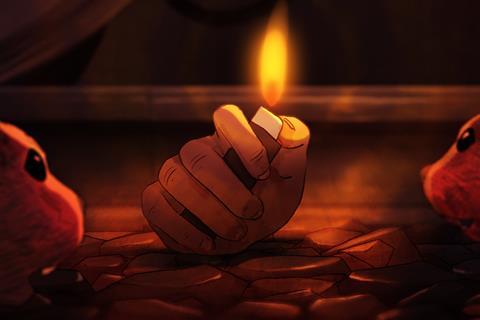 French filmmaker Jérémy Clapin's feature-length animation I Lost My Body has scooped the Grand Prize at Cannes' Critics Week, the prestigious parallel section aimed at emerging directors and showing shorts and first and second-time films.
It is the first time a feature-length animation has won the top prize at Critics' Week since its launch in 1962.
Sold internationally by Paris-based Charades (which also sold last year's winner Diamantino), it is about a severed hand which escapes from a laboratory refrigerator and sets off on an urban odyssey across Paris in search of its owner.
I Lost My Body had already proved a hit with reviewers at the festival with Screen critic Lisa Nesselson describing the film as "a sinuous, thought-provoking medley of creative leaps that coalesce into an unpredictable narrative gem."
Following its Cannes victory, the feature now heads to the Annecy International Animated Film Festival and Market in June, where it will screen in competition.
In other prizes, the Louis Roederer Foundation Rising Star Award went to Icelandic actor Ingvar E. Sigurðsson for his performance in Hlynur Pálmason's A White, White Day, as a widowed policeman who starts delving obsessively into his late wife's life.
New Europe Films Sales has already secured a raft of deals on the drama, including into Poland (New Horizons Association) and Norway (Merfilm).
French independent distributor The Jokers won the Gan Foundation Award for Distribution, for Lorcan Finnegan's Vivarium.
The SACD Award for best screenplay went to Guatemalan director and writer César Diaz for his drama Our Mothers, about a young anthropologist trying to get to the bottom of his guerrilla father's disappearance during Guatemala's civil war.
In the short film selection, the Leitz Cine Discovery Prize for short film went to Chinese filmmaker Qiu Yang for his 20-minute work She Runs, about a high school student, who tries to quit her school aerobic dancing team.
Denmark-based director Andrias Høgenni won the Prix Canal+ for a short film for Ikki illa meint, which translates roughly as "without bad intentions" about an awkward meeting between once good friends.