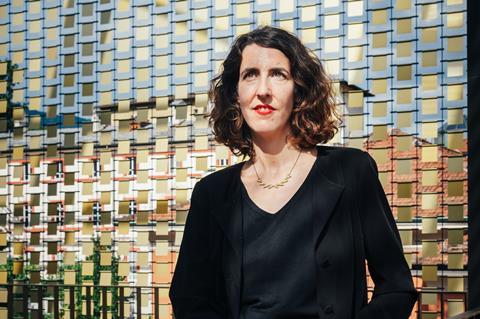 The 72nd edition of Locarno Film Festival (August 7-17) unfolds this year under the leadership of new artistic director Lili Hinstin, the 14th person to take up the role since the event's creation in 1946.
She sees her inaugural selection as key to setting the future direction for the festival under her tenure: "The choices you make for your first festival all tend to become a kind of manifesto."
As well as her desire to present a line-up that is "clear and precise, eclectic and open to all genres, territories and formats", says Hinstin, "above all, it's about being free to support artists who have stories they need to tell in whatever form that may take. I want us to be open-minded and flexible in our choices so as to continue Locarno's tradition of defending radical personal creation."
Main attraction
This approach is more than evident in her debut edition, especially in the Piazza Grande line-up. The opening night on August 7 kicks off with Jean-Luc Godard's 1982 short film A Letter To Freddy Buache, in honour of its addressee, the respected critic and Swiss Film Archive co-founder who died earlier this year.
Italian director Ginevra Elkann opens the main programme with If Only, a bittersweet comedy about three Paris-raised children sent to Italy to spend the summer with their father and his new girlfriend, played by Riccardo Scamarcio and Alba Rohrwacher. "It's a very European first film by a female director in French and Italian, which chimes with Switzerland's multilingual culture, and has a big Italian cast with local appeal. It seemed like a perfect opening for us," says Hinstin.
The following night's double bill combines avant-garde Switzerland-based, Egyptian artist Basim Magdy's experimental 14-minute work New Acid with Stéphane Demoustier's courtroom drama The Girl With A Bracelet. "Basim Magdy is one of the biggest artists working in Switzerland today. We wanted to expose the film to an audience of 8,000 people who might not otherwise have gone to see it," explains Hinstin.
The International Competition, which Hinstin says remains at the heart of the festival, comprises 17 features hailing from Asia, Europe, Latin America and North America by confirmed independent filmmakers. Many of these Golden Leopard contenders touch on contemporary social and political events.
Maya Khoury's During Revolution charts the birth of the pro-democracy movement in her native Syria. Brazilian artist and filmmaker Maya Da-Rin's fantasy thriller The Fever explores the cultural displacement of Amazonian Indians in modern-day Brazil. Directorial duo Mina Mileva and Vesela Kazakova's semi-autobiographical drama Cat In The Wall revolves around a Bulgarian woman forced to reappraise her relationship with her longtime home of London following the UK's Brexit vote. "The committee is made of people who are not disconnected from the world, so filmmakers who have something to say about today's reality interest us," says Hinstin.
Subtle changes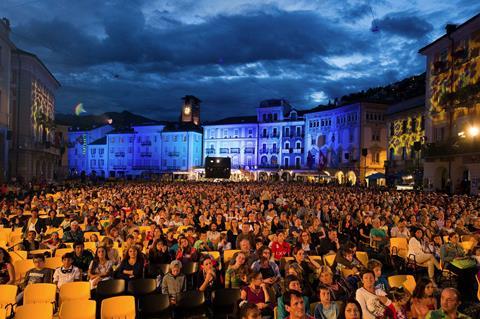 The artistic director has refrained from making any big changes to the overall framework of the programme, preferring to make tweaks here and there as she finds her feet. These include rebranding the late-night slot on Piazza Grande to Crazy Midnight and redirecting it editorially to focus on radical works that challenge conventional ways of thinking. She has also introduced strands devoted to newly restored cinema — Unknown Pleasure — and virtual reality, this year unfolding under the banner of Gender Bender, as a tribute to the work of radical US filmmaker and artist John Waters, this year's recipient of Locarno's highest honorary award the Pardo d'Onore Manor.
Beyond the line-up, Hinstin has embraced the festival's drive to connect with younger audiences and professionals, seen in the creation of the Youth Advisory Board in 2017 and this year's new BaseCamp initiative providing accommodation for some 200 young creatives aged between 18 and 30.
"I have always tried to work with young people. I was young myself when I broke into programming," says Hinstin, who got her break at the French Academy in Rome in 2005, before becoming deputy artistic director at the Pompidou Centre's Cinéma du Réel International Festival and then artistic director of France's Entrevues Belfort International Film Festival.
"I think the older a festival gets, the more it should go towards youth," she adds, highlighting, however, that "I am not interested in making the festival programme accessible to all young people — we're not Disney. What I do care about is making the festival as accessible as possible to young people who want to come to an event like this. The new BaseCamp is a concrete initiative aimed at achieving this."
Gender equality
As only the second woman to hold the role of artistic director at Locarno, after Irene Bignardi who piloted the festival from 2000 to 2005, Hinstin is also fully behind the festival gender equality pledge signed by predecessor Carlo Chatrian last year. This year, 26 of the 64 feature films screening in the Piazza Grande, International Competition, Filmmakers of the Present, out of competition and Moving Ahead line-ups are by women (41%), while female-directed works accounted for 27% of all submitted features. In the Leopards of Tomorrow section, 17 of the 40 selected short works are by women (42.5%), while female-directed films accounted for 37% of submissions.
"Our selection includes a higher percentage of female directors than was submitted. As programmers, we can only work with what is submitted, especially as our selection is based on the quality of the work,
not on whether it is by a female or male director," says Hinstin. "The real question is why are less than 30% of the feature submissions by women when some 50% of students at film schools are female? What needs to change is women's access to the symbolic and economic value of the industry."
While the festival selection has yet to hit parity, Hinstin highlights the fact Locarno Pro's new U30 initiative, a think tank aimed at young professionals, and the Locarno Academy training programmes have achieved 50/50 gender split in terms of their participants. "Locarno is committed to nurturing gender equality earlier on in the chain," she says. "That's how we can truly make a difference and impact what happens further down the line."
Black Light Retrospective: Expanding the #MeToo debate
One of Lili Hinstin's first actions on becoming Locarno's new artistic director was to commission this year's Black Light retrospective. Hinstin, who brought film academic Greg de Cuir Jr on board to curate the selection, says the idea for the retrospective was to further the conversation around the #MeToo movement and explore the representation of racial minorities in film. The result is an unprecedented overview of black cinema spanning from the 1920s to the present day, kicking off with a 30th anniversary Piazza Grande screening of a restored copy of Spike Lee's 1989 classic Do The Right Thing.
Guests will include UK director Isaac Julien, who will present his 1995 doc Frantz Fanon: Black Skin, White Mask; US writer Michael Boyce Gillespie, author of the influential tome Film Blackness; and Martinique filmmaker Euzhan Palcy, the first black woman to direct a Hollywood studio picture with A Dry White Season (1989) starring Marlon Brando, Donald Sutherland and Susan Sarandon. The pioneering director will present a restored 4K version of her 1983 film Sugar Cane Alley.
Highlights for Hinstin include Kenneth MacPherson's groundbreaking love triangle tale Borderline, which was made in Switzerland in 1930 and explores issues of race and gender.