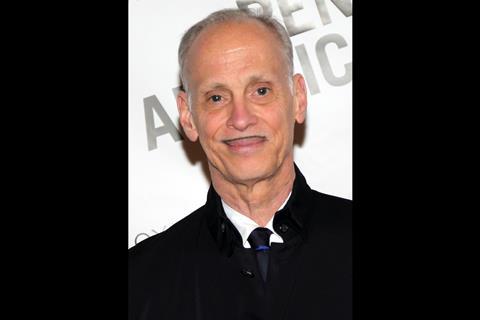 US filmmaker John Waters will receive the honorary Pardo d'onore Manor lifetime achievement award at the 72nd Locarno Film Festival this year (August 7-17).
Waters will accept the award in a special ceremony in Locarno's Piazza Grande on August 16.
The Baltimore native has been a director for more than fifty years, making his first short film Hag In A Black Leather Jacket in 1964 and his first feature Mondo Trasho in 1969. He is renowned for embracing an irreverent style in films such as Pink Flamingos (1972), Female Trouble (1974) and Desperate Living (1977).
Waters' 2000 feature Cecil B. Demented will play as the final of five Crazy Midnight screenings throughout the festival, when Locarno aims to 'let its hair down and invite a curious, eager audience to discover something new.'
His films Female Trouble, A Dirty Shame and Polyester will also screen at the festival, with the latter as an Odorama screening, with viewers given scratch cards to smell during the film.
He will also participate in a discussion about his life and career on the final day of the festival.
Waters has selected King Vidor's 1928 silent film Show People, starring Marion Davies, Louella Parsons, Charlie Chaplin and Douglas Fairbanks, to play on the festival's opening day, with musical accompaniment from Philippe Béran's Orchestra della Svizzera Italiana.
Lili Hinstin, heading into her first edition as artistic director at Locarno following Carlo Chatrian's departure last year, said "His outrageous, entertaining and joyous work is a symbol of freedom, far removed from the political correctness that rules us today."
Previous recipients of the award include Jean-Luc Godard, Ken Loach, Agnès Varda and last year's winner, French director Bruno Dumont.