Nicole Kidman talks to Screen about her very dark role in Destroyer, the complexity of the woman she plays in Boy Erase.
Nicole Kidman is busier than ever. The Australian actress, who won multiple awards, including an Oscar, for her role in Stephen Daldry's The Hours in 2003 and was nominated for best supporting actress prizes for Lion in 2017, is back in the race with two very different films this year.
In Karyn Kusama's Destroyer, Kidman is almost unrecognisable as a Los Angeles detective hollowed out by an undercover assignment that went wrong. 30WEST assembled the package, and the film premiered at Toronto in September. Rocket Science has international rights; Annapurna released in the US on December 25 and Lionsgate UK is opening it this month.
For Joel Edgerton's Boy Erased, Kidman plays a Southern belle married to a Baptist minister who together decide to put their son into a controversial gay conversion therapy programme. Focus Features released in the US on November 2.
Beyond this year's race, Kidman also features in Warner Bros' Aquaman, which has been rolling out internationally since December, and stars in John Crowley's The Goldfinch, an adaptation of Donna Tartt's novel for Warner Bros and Amazon Studios, which will be released in 2019. On TV, Kidman has also shot season two of HBO's Big Little Lies, reprising the role for which she won an Emmy. She is now filming Jay Roach's untitled Roger Ailes project before moving on to HBO's limited series The Undoing with Hugh Grant.
What attracted you to the role of Erin Bell in Destroyer?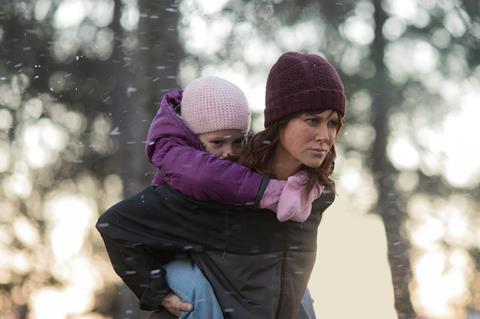 The nature of a woman who's angry and shameful and repentant. Rarely as an actor do you get asked to play the younger and the older in the same film. It was great to have that journey and be able to do both and to have the hopeful, scrappy Erin at the beginning who's [craving] to get out of where she is and was kind of eaten alive in that [undercover] job and made choices that she's to blame for… And then to explore the ramifications of all those decisions.
How did you research the part?
It's so far removed from me. I didn't know how to shoot guns, so I had to go into hardcore training for that and I've learned how to use everything. When you're looking at the world knowing there could be a threat, that's a whole different way of moving, a whole different way of sitting in a room, a whole different way of entering a room, scoping it out, leaving a room. That's an inherent part of Erin. Not part of me — I have my head in the clouds and I notice nothing.
Could you switch off at the end of the day?
Not with this. I didn't like playing it. It was a really tough role and it wasn't a good place to exist in for my psyche. Sometimes that's required. That was out of necessity for this character. I also got physically quite sick during it, so I was battling through. I was struggling — emotionally, physically in all sorts of ways. There's a cost to your body when you act in a particular way and sometimes when you're producing that stress, your body doesn't know the difference.
Did you have reservations about the role?
There weren't really reservations. I get frightened and grapple with my own confidence, but at the same time I have such a strong belief in it being a director's medium and usually I form an incredibly strong alliance with the director so that's where I leaned in to Karyn. I would just ask her if she felt we'd be able to capture this woman and it would be real and truthful and we'd be able to get there, and she kept saying yes. I couldn't perform [Erin], I had to be her, and that requires the director corralling her. It's almost like you're a wild animal and they're corralling you.
Erin struggles to say sorry to her child. Nancy in Boy Erased can't stop. What's her story?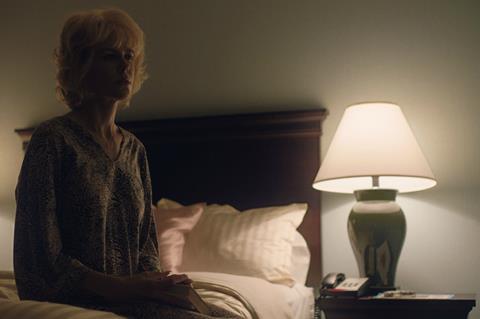 Nancy's very much misguided. This is her only child and she thinks what she's doing [by sending her son to gay conversion therapy] is right. She realises through the course of it that it's so wrong, and she sees her son being destroyed emotionally because he's not able to be who he is. That's devastating to her and she apologises. She's accountable and says, "I was wrong. You looked at me to protect you and I didn't and I will never forgive myself, but I will spend the rest of my life trying to make it up to you." And that's Martha — she's out there now, promoting the film, holding her son's hand. She's right there by his side. Powerful.
What makes you always want to take risks in your choice of roles?
I don't know if it's taking risks. I have this crazy, lateral mind that probably doesn't know how to do a mainstream career path. I've never had it. I've always been the black sheep of the family. I was always the one who was slightly offbeat. I'm left-handed, which I'm very proud of… I was raised by liberal parents with strong social consciences, so I'm probably drawn to characters that are flawed and I can feel them and I just try to not have so much judgment.