Emerald Fennell's Promising Young Woman boasts more than its fair share of memorable sequences. The Oscar-nominated filmmaker tells Screen about her writing and directing choices in three standout scenes.
Fennell didn't just make that tricky transition from actress to director, she did it so successfully that she enters the history books as the first British woman to be nominated for the best director Oscar — with her debut feature.
The UK-born and based Fennell has quickly established herself as a talented multi-hyphenate. She started her career as an actress, best known for roles including the young Camilla Parker Bowles in The Crown and Nurse Patsy in Call The Midwife, and appearing in films including The Danish Girl and Anna Karenina. She was head writer on season two of Killing Eve, and has now finished a contemporary stage adaptation of Cinderellaalongside Andrew Lloyd Webber as well as writing the DC Comics Zatanna screenplay for Bad Robot and Warner Bros.
Fennell moved into directing with the Sundance-selected short Careful How You Go (2017) and makes her feature debut as a writer/director with Promising Young Woman, which is nominated for five Oscars and six Baftas.
Carey Mulligan stars as Cassie, a 30-year-old woman who dropped out of medical school after her best friend's rape was ignored. Cassie becomes something of a vigilante, targeting men who attempt to take advantage of inebriated women.
"We are so used to the idea that all women have to be strong, have to be empowering, their stories have to be cathartic, that often we're not able to be honest," explains Fennell. "The thing about Cassie is that she's often not right. And she's certainly often not nice. But in the grand scheme of things she is right, she is good."
Screen spoke to Fennell about three specific scenes in the film. Spoilers ahead.
Cassie's reveal in Neil's apartment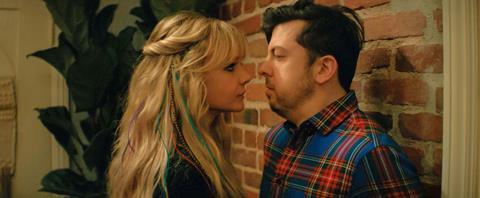 The scene: After being picked up 'drunk' at a bar, Cassie is in the apartment of the coke-snorting aspiring novelist Neil (Christopher Mintz-Plasse), who is shocked to learn she is sober.
Fennell: "This is the second version we see of Cassie's 'plan'; with Jerry [Adam Brody] we only glimpse it. So the Neil incident is interesting because as an audience we now understand what the game is, even if we don't know the rules. There's this kind of double pleasure of knowing that she is completely aware of everything he says. The preposterous self-aggrandisement and the patronising is heard and understood by her.
"This scene also shows us she is very meticulous in how she dresses, she is a sort of equal-opportunity avenging angel, she doesn't just go to one place and dress like one type of woman. In her scenes with Jerry, she's in a suit. Whereas this is the girl who might be in a hipster bar, with leopard print and cool make-up, and different colours in her hair.
"The art department had dressed this apartment so brilliantly — the dream catcher, the dusty guitar in the corner, the French LP titled La Dangereuse. When you're making an independent movie, the devil's in the detail.
"Neil has these things that he thinks make him look cool. Piece by piece, this builds up to this person who is obviously incredibly insecure intellectually and probably unlikely to hit on a woman like Cassie under any other circumstances, but somebody who genuinely believes that this is kind of a nice experience.
"This is one of the most horror-leaning scores, we have a bit of thunder in the sound design in the background. We've got a predatory circling motion with the camera."
Cassie meets Ryan at the coffee shop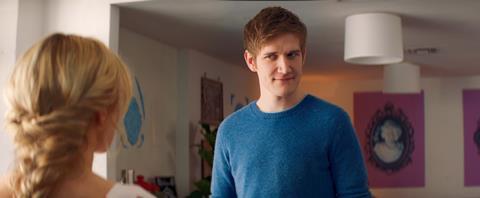 The scene: Ryan (Bo Burnham), who went to medical school with Cassie, is surprised to see her working at a coffee shop. After a brief interaction, he flirtatiously suggests she is free to spit in his coffee. She does and he drinks it, while also asking her out.
Fennell: "When it comes to Cassie's everyday life, she is as much in a costume as she is in her nightlife, but this costume says, 'I'm functioning. I'm sweet and easygoing and I'm happy and you don't need to ask me any questions.' The coffee shop is Cassie's safe space. It felt like an ultra-feminine, shiny world for this kind of acerbic, furious woman to be sitting in.
"It's with Ryan that everything changes. The journey that she's been on so far is no longer enough. We learn the real truth of what's behind it. He is the person who brings both hope and despair. We needed to be really invested in their relationship from the get-go, and Ryan needed to be irresistible to all of us. What would it take to break down someone like Cassie's walls? Bo is just perfect because he's wonderful and charismatic, and he's kind and naturally funny. But it was also making sure that Cassie wasn't so easily led.
"The spit in the coffee was always about how close could you get to a kind of erotic act in public when you've just met someone? She really did spit in his coffee. Carey did not shy away. The way she spits is not elegant, it's not coquettish. It's an insult. But the thing that is unexpected and delightful, is that not only does he not mind it, he drinks it. It says so much about Ryan, that he's the man who wants to ask out the girl who spat in his coffee."
Cassie confronts Dean Walker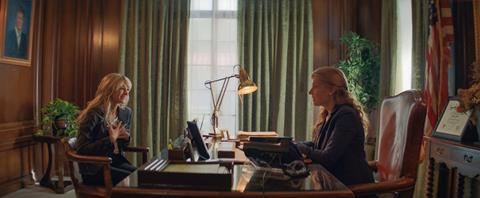 The scene: Cassie visits the office of the university dean (Connie Britton) who did not seriously consider the sexual assault allegations of her friend Nina years ago. Cassie uses the dean's daughter, who she met in the previous scene, as a way to make her point hit home.
Fennell: "With Dean Walker, it was important that she's young, not a 75-year-old woman at the end of her career; this is obviously an incredibly hard-working, promising young woman in her own right, who at the time of the incident would have been even younger. The room she's sitting in is a dark, mahogany-panelled space, with only portraits of men everywhere. It's a patriarchal environment. What do you have to do to get to that job? And who do you have to ally yourself with?
"[When Cassie says she's met the dean's daughter] it becomes personal. It's impossible to ignore. I think that's something we're all familiar with — it's very easy to neglect our moral duties when they have no bearing on our lives. This is showing that awful moment the dean realises what's happening to her, and that it's of her own making.
"Connie was wonderful with the ebb and flow of that particular scene. And we come out of the room for the moment where [Walker] loses it, and we come into the waiting room, partly because I find it distressing looking at people in distress.
"Much of it is about the kind of tightening of the rope around the dean's neck, really, and also as an audience, we don't know what Cassie's done because we've only seen her pick up this girl [the dean's daughter] at school.
"It is a 10-page scene, and it was about Carey and Connie doing the scene again and again in its entirety, which is gruelling. And we use an important part of Anthony Willis's score, called 'Nina's Theme', which keeps you on the hook."