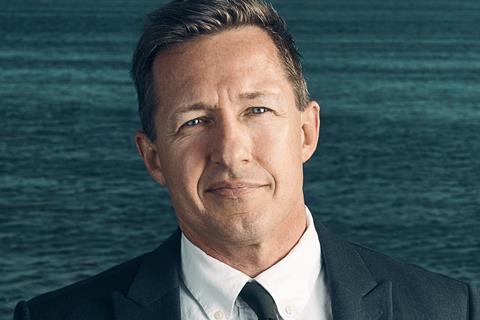 Tony Armer, Film Commissioner for St Petersburg/Clearwater explains how a 10% cash rebate can help producers shoot film and TV projects in the region.
Can you tell me about the St Petersburg/Clearwater Film Commission?
The commission has been around for 27 years, serving Pinellas County, Florida. We're a full-service commission, providing support regarding locations, crew, all permitting comes through us, and we're being aggressive with bringing projects to our area thanks to our local incentive.
Can you tell me about the incentive and how it works?
It's a 10% cash rebate based on local spend available to film, TV and digital content (web series, music videos etc). The State of Florida does not have an incentive right now, so we are one of the few regions in Florida that does. Productions that shoot here just need to fill out the application form, send it to us, and then we have a conversation with them about what they need. Also, unlike with say a tax credit where you might need to finance it or get someone to access it for you, we simply write the production a cheque.
There are just a few marketing elements involved because we (the film commission) are based in the tourism office. So, for example, we provide productions with behind the scenes pictures, testimonials from previous productions etc, as part of the process, but it's down to how much they spend locally that determines the amount they receive.
As for payment, that can be really quick. We've had productions that have filmed and got their incentive checked within six months. It depends how on the ball the production is in getting all the deliverable elements over to us.
What productions have been shooting and using the incentive recently?
I've been focusing mainly on projects that are $2m or under, which tend to shoot entirely here because it is economically viable due to labour costs and the incentive. We've had seven film and TV projects shoot here and access the incentive so far this year. These include Janicza Bravo's film Zola, backed by A24 film; psycho thriller I Saw A Man With Yellow Eyes, starring Harry Connick Jr and Katherine Heigl; and a couple of films from the Hallmark channel. We've also hosted the family fun adventure film Bernie the Dolphin and its sequel.
But there are also bigger budget projects that have filmed in the area in recent years and accessed the incentive, including Tim Burton's Miss Peregrine's Home for Peculiar Children, which shot primarily in the UK, but all its Florida stuff was shot here for about a week. The same happened with Brad Furman's The Infiltrator, starring Bryan Cranston.
Aside from the incentive, what are some of the other key attractions of shooting in St Pete's/Clearwater?
We are extremely popular because we have some of the best beaches in the world. The city of Clearwater's beach retained its place as the number one beach in the US this year, according to TripAdvisor's Traveler's Choice awards. The city has also had some major redevelopment, including the completion of high-rise condos and a large marina. We've got 24 cities in total across Pinellas County, including St Pete, with its stunning coastline and skyscrapers, as well as smaller places like Dunedin, Safety Harbor, Gulfport and Tarpon Springs, which look like small town America. Some of the neighbourhoods could even pass for Cleveland, Ohio in the 1950s. Indeed, we've had a lot of commercials shoot here to convey the midwest.
Is it easy to get permission to shoot?
Yes, we're well known for making it as easy and efficient as possible for filmmakers to shoot here. There are no fees for permits, they are free, which is a huge attraction, and the location fees are very reasonable compared to other parts of the country. Plus, the beaches are included with the location permits, so for many public spaces there are no location fees.
How about the crew and facilities?
We have a great crew base because we have a long history of film making going back 30 plus years, including Cocoon and Edward Scissorhands. In fact, some of the crew that worked on that film also worked on Burton's Miss Peregrine's Home for Peculiar Children. There's a lot of year-round production because we're such a strong commercials market, so there's plenty of crew available.
As for facilities, we have a number of sound stages and studio facilities, although nothing in the same scope as you'd find in say the UK or Los Angeles. The largest we have is 30,000 sq ft, but they are still being used for films and TV productions.
What other services do you provide at the film commission?
We are very big on helping productions find good local crew for their needs. We have a production database on our site where they can search for crew, as well as a location database with over 10,000 images on our website. We also do a lot of video content, including YouTube channels, so productions can see what we have to offer. We are a one-stop-shop.

The St. Pete/Clearwater Film Commission serves Pinellas County, Florida, supporting and working to bring commercials, television shows, feature films, and digital media projects to the area.
View full Profile