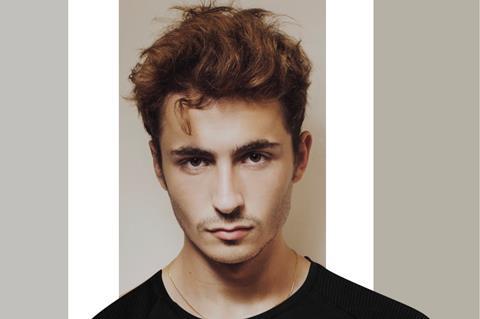 Cast in the Netflix series White Lines by Money Heist creator Alex Pina, Guillermo Lasheras has now made his feature debut in Daniel Monzón's The Laws Of The Border.
"This is Hollywood," thought Guillermo Lasheras when he landed a part in White Lines and started shooting in Mallorca last year. "I loved working with cast and crews from different countries."
He was then cast in the teen romantic comedy A Través De Mi Ventana, an adaptation of the novel by the Venezuelan author Ariana Godoy that shot in Spain, also for Netflix.
Indeed, despite the pandemic, 2020 was a very busy year for Lasheras who stars in Monzon's The Laws Of The Border, a period crime drama set in 1978. Produced by Atremedia Cine, Ikiru Films and La Terraza it will be released by Warner Bros Spain later this year. Lasheras plays one of the members of the gang of petty criminals with which an introverted 17-year-old student gets involved.
The Laws Of The Border is an adaptation of the novel by the renowned Spanish author Javier Cercas and is an homage to the Spanish thrillers of the 1970s and 1980s. It's a mood that fascinates Lasheras, to the point that he is planning to produce a contemporary feature inspired by the exploits of small-time crooks in which he will also star. He will produce through his own GLT Estudio.
He is precocious for sure but then the acting bug got Lasheras very early: "Nobody in my family works in show business, but as a kid I always liked clowning around," he explains. "When I started going to theatre classes aged eight and went on stage for the first time, I remember thinking 'this is what I wanted to do in life'".
And that's exactly what he has done. At 11 he signed with a modelling and acting agency and after some commercials was cast in RTVE series Big Band Clan. Then came the comedy programme Polonia for the Catalan TV3, as well as further TV work in Playz-RTVE's Boca Norte, TV3's The Hockey Girls and then White Lies for Netflix.
"The best thing about this job is being able to be different people, different characters, and think about their reasons. It allows you to learn about human nature," he says.
He is working on his English speaking skills and cites directors Alejandro Amenábar, Rodrigo Sorogoyen, and Pedro Almodóvar as his dream collaborators.
Contact: Cris Casero, Tandem Talent