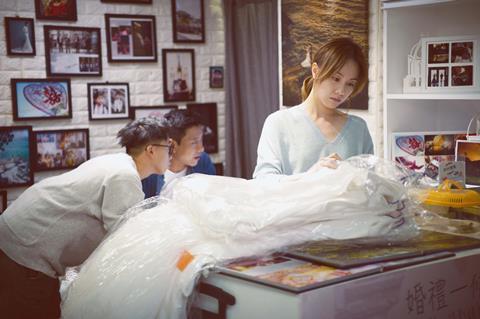 Long renowned for its resilience, Hong Kong's film industry has been through more reinventions and rise-from-the-ashes moments than just about any other film industry in East Asia. Once the region's most prolific producer, Hong Kong wrote the playbook for international export of Asian cinema, selling martial arts action films to every major territory, before turning to mainland China when it started to open and soaring with that market's stratospheric growth.
But even the most resourceful filmmaker could not have predicted what has happened to Hong Kong over the past 18 months. First rocked by protests triggered by a controversial and finally shelved extradition law, the city hunkered down in January as it tackled Covid-19, on high alert due to its proximity to the epicentre of the outbreak and its experience with Sars in 2003, only to be blindsided by Beijing's imposition of the national security law in July, which many fear could erode Hong Kong's freedoms. The pace of change has been staggering and left the entire city, not just the film industry, reeling.
How to move on from here is a dilemma for all industry practitioners. While cinemas in mainland China, which the Hong Kong industry heavily relies on, finally opened on July 20 after six months of closures, there are still huge delays in the production of many Hong Kong-China co-productions and a backlog of films that are completed but waiting for release. Hong Kong's cinemas were closed for six weeks, then reopened for seven weeks, before slamming shut again when the third wave of Covid-19 infections hit the city in mid-July. They finally reopened on August 28, but like mainland cinemas, are not operating at full capacity due to social distancing requirements. Nobody knows when business will return to normal.
Then there are questions about how Hong Kong's new political reality will affect filmmaking. The national security law criminalises "sedition, terrorism, separatism and collusion with foreign powers", not generally the subject matter of local films, but is vaguely worded, which could result in self-censorship across the media and creative industries as they try to avoid crossing unknown boundaries.
Industry stories are already circulating of directors being refused locations unless they can prove there is no political content in their films, and of investors asking actors to sign contracts promising they won't make any political comments via press conferences, social media or other forums for 10 years. Some actors who have been openly supportive of the pro-democracy movement have found offers of work becoming scarce. At present, Hong Kong does not have the same kind of content censorship as mainland China, but when investments and livelihoods are at stake, fear can be more effective in silencing dissent than any rules.
Yet among all this uncertainty, there continues to be signs of new talent emerging in Hong Kong that suggest its cinema will thrive whatever the future holds. While Hong Kong still occasionally produces interesting new genre directors, there has also been a wave of filmmakers who focus on smaller stories about interpersonal relationships, social issues, mental health, migrants and more personal themes. They're not overtly political, as anyway it would be difficult to finance a film that tackles politics directly, but they're more interested in exploring Hong Kong society, its quirks and realities, than catering to the mainland China market, which is culturally very different.
Exploration of identity
Several factors have influenced this new generation. With their home suddenly in the international spotlight and subject to such rapid change, it's not surprising young Hong Kong filmmakers want to explore their identity and what it means to be a Hong Konger. It's also partly a money thing. As China's film industry has boomed, it has become very expensive to produce and release films in that market. But budgets for films aimed primarily at the much smaller Hong Kong market remain limited. One filmmaker says it makes sense for her to portray working-class life because she can't afford to rent a penthouse to shoot.
Then, of course, there's the influx of government funding. The Hong Kong Film Development Council (HKFDC) has operated investment and subsidy schemes for several years, all of which went into warp drive in 2019 when the government pledged an additional $129m (hk$1bn) for local production. Last month, the HKFDC announced a $33.5m (hk$260m) tranche of that funding would go towards expanding its First Feature Film Initiative (FFFI), from two to six projects a year with bigger budgets, as well as launching several new initiatives. These include the Directors' Succession Scheme, through which established filmmakers will partner with young directors on 10-12 projects that will be granted subsidies of $1.2m (hk$9m) apiece. Directors who have already joined the scheme include Wong Kar Wai, Derek Yee, Peter Chan, Gordon Chan, and Mabel Cheung and Alex Law (as a duo).
In recognition of this recent wave of new talent, Screen International has selected and profiled five directors who have made their first or second features within the past two years, or in the case of Ray Yeung, his third film but first in Cantonese. As explained in their profiles, some of these filmmakers have already started to forge their reputations internationally. Hong Kong films usually touch on social issues with warmth and humour, rather than being dark and disturbing, so may not be a natural fit for North American and European distributors who focus on extreme arthouse. But they're starting to find their groove in a range of film festivals, theatrical markets and streaming platforms in the West as well as the rest of Asia.
Cantonese is a delightfully malleable language, full of puns, word play and profanities, that may be lost to foreign audiences even in the best subtitles. But while telling specific stories for a local audience, Hong Kong's new generation still has its ear attuned to universal storytelling. As in the days when kung fu kicked into every corner of the planet, that combination of the global and local will continue to be Hong Kong cinema's secret weapon for years to come.
Hong Kong: filmmaker profiles
Oliver Chan Siu Kuen
Chan's first film Still Human won the best new director prize at both the Hong Kong Film Awards and Asian Film Awards as well as audience awards at the Osaka Asian and Udine Far East film festivals in 2019.
It tells the story of a wheelchair-bound man (Anthony Wong) living in public housing and his Filipina domestic helper (Crisel Consunji), who are initially suspicious of each other but form a bond of friendship while rediscovering their sense of self-worth.
Chan says she got the idea for the film when she saw a woman taking a ride on the back of what looked like her employer's wheelchair, then started to question her own assumptions about the scene. "I am attracted to stories about justice, equality, gender and poverty — I want to examine both the light and dark side of human nature," says Chan. "I wouldn't say that I'll always tell Hong Kong stories, but most of my ideas are rooted here for now."
Chan studied business administration and worked in banking before deciding that filmmaking was what she really wanted to do. She started making short films with her banking salary and took the master of fine arts course in film at Hong Kong Baptist University. Still Human was one of the winners in the third round of Create Hong Kong's First Feature Film Initiative (FFFI), which fully finances debut features, in 2017. Veteran filmmaker Fruit Chan, one of her lecturers at Baptist University, produced the film.
Job offers from big production houses have followed the film's success, but Chan is developing some gender-related stories and wants to stay independent for now. On being one of Hong Kong's growing number of female filmmakers, she says: "Gender hasn't made a big difference in my journey, but investors have different expectations of female directors. I also want to make martial arts films but they keep asking me to direct something that is cute."
Kiwi Chow Kwun Wai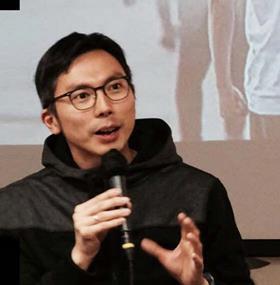 Chow's second feature, Beyond The Dream, was described by local critic Edmund Lee as a "Hong Kong rarity — a nuanced romantic psychodrama". Terrance Lau stars as a recovering schizophrenic who becomes involved with a psychologist (Cecilia Choi) with a dubious agenda. The film, financed through a grant from the Film Development Fund and private investors, had a brief theatrical outing in Hong Kong before cinemas closed again in mid-July.
Chow made his debut feature, A Complicated Story (2013), about a surrogate whose contract is broken during her pregnancy, as his graduation film while studying at the Hong Kong Academy of Performing Arts. He then contributed a short film, Self-Immolator, to dystopian omnibus Ten Years (2015), which imagines what will happen to a future Hong Kong under Beijing's rule. He says his involvement in the omnibus made it difficult to cast Beyond The Dream as some actors were nervous about working with him.
Chow says one of the biggest challenges facing new Hong Kong directors who want to make local films is lack of funding as many investors are still focused on Hong Kong-China co-productions. "Competition for funding is fierce, as many people are graduating from film school, but not many purely local films are being financed. Two decades ago, Hong Kong people did not go to film school, but there were many investors. Now there are many film school graduates, but not many opportunities to find funding."
For his next project, Chow is turning his attention to Hong Kong's education system and also developing a story about the current political landscape in Hong Kong. His education-themed script is completed and he has started applying for funding. "Hong Kong is my primary audience, but of course every filmmaker wants his work to travel internationally," says Chow. "If there's a time when my films can't be released in Hong Kong because of the subject matter, I would want the international community to see my work."
Jody Luk Yee Sum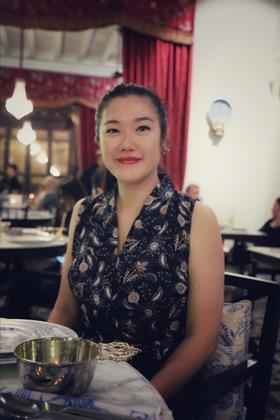 Luk started out as a novelist, but, needing to pay the bills, took a few nine-to-five jobs, including working as a private detective in Taiwan. She wrote a novel about the experience, which attracted the attention of Hong Kong filmmaker Pang Ho Cheung and led to her scripting some of his most popular comedies, including Love In The Buff, Vulgaria and Women Who Flirt. In 2015, she made her directing debut, Lazy Hazy Crazy — about three friends, two of whom work as part-time prostitutes — through Pang's Making Films Productions.
"Me and Pang had seven great years working together, but after all that writing and production, I was mentally drained so took a break and travelled in Europe and Morocco for six months," Luk explains. She returned to Hong Kong in 2017 and started working with One Cool Film Production, where she recently directed her second film, The Secret Diary Of A Mom To Be, about a PR executive who is less than delighted to discover she is pregnant. The film played at last year's Tokyo International Film Festival and this year's Fantasia Film Festival in Montreal.
Luk has also lived in Beijing, so understands the mainland industry, but says the kind of films she wants to write — humorous, satirical stories that probe human relationships — work better as local films, as these days only big-budget projects work as Hong Kong-China co-productions.
"It doesn't matter what language you work in if your story is universal," says Luk, who is currently developing material about ethnic minorities in Hong Kong. "Secret Diary is in Cantonese, but the way people treat pregnant women is the same all over the world — it's just the degree of discrimination that varies in different cultures." Luk is also teaming with her producer on Secret Diary, Jacqueline Liu, to associate produce a project called Gamer Girls, from two new Hong Kong female directors.
Norris Wong Yee Lam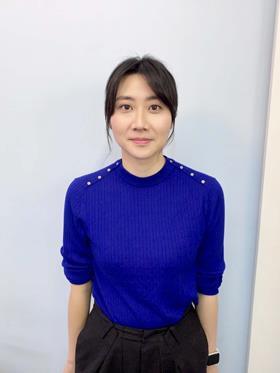 Funded through the FFFI, Wong's debut feature My Prince Edward stars Stephy Tang as a recently engaged Hong Kong woman trying to annul her secret sham marriage with a mainlander. Chu Pak-hong plays her immature fiancé, who clearly assumed his proposal wouldn't be rejected, while Nina Paw plays his equally controlling mother.
Since playing at Taiwan's Golden Horse Film Festival, the film has won the best new director prize at the Hong Kong Film Awards, had a successful Hong Kong theatrical outing and is set for a North American theatrical release through Cheng Cheng Films in September. "I wrote it knowing we only had a small budget," says Wong, who graduated from Hong Kong Baptist University and was working as a freelance writer when she submitted the script for FFFI funding. "So that's why it's more character focused and doesn't use too many locations. We shot with a small crew and some of the cast and crew were working on lower pay."
But the tight focus on character and location — it was mostly shot around the cramped shopping plazas of Hong Kong's Prince Edward district — is what gives the film its charm. While Wong says she's not a feminist filmmaker, the film explores issues of self-determination and the expectations placed on women that will resonate in any culture. "I do write with the local audience in mind, but when it played in Taiwan last year, the Mandarin-speaking audience was surprisingly receptive and laughed at the right times," says Wong. "I just try to write characters that are very real."
Wong has also written TV dramas and says she doesn't understand why the global streamers are not paying more attention to the talented Cantonese-language TV writers in Hong Kong. Her next project will definitely be another film, although the topic is yet to be decided. She has been selected for the Directors' Succession Scheme and paired with filmmaking duo Mabel Cheung and Alex Law, whose credits include A Tale Of Three Cities and An Autumn's Tale.
Ray Yeung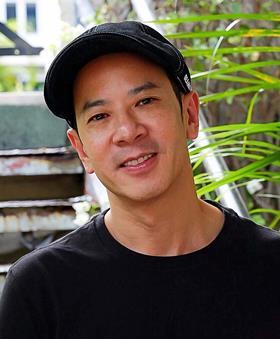 Since its premiere at last year's Busan International Film Festival, Yeung's first Cantonese-language feature Suk Suk has been on a roll, scoring five nominations at the Golden Horse Awards, two Hong Kong Film Awards, a successful local release and a slew of sales through Films Boutique to territories including France and North America. Starring veteran actors Tai Bo and Ben Yuen, it tells the story of two older closeted gay men who embark on a relationship despite being grandfathers and still living with their conservative families.
Yeung says he wrote the privately financed film with international festivals in mind because "that was the only way this film was going to get distribution — romance between older people is a hard sell even when it's not LGBT-themed". Finding two older actors in Hong Kong prepared to play gay characters also wasn't easy. "Actors of that age were playing swordsmen and action stars when they were younger, so they were worried how it would affect their image." But the bet paid off for Tai Bo who won the best actor prize at the Hong Kong Film Awards, while Patra Au Ga Man, who plays his character's wife, won best supporting actress.
Born and raised in Hong Kong, Yeung studied law in the UK and worked as a solicitor before deciding he wanted to be a filmmaker, directing his English-language debut, Cut Sleeve Boys, about two British-Chinese gay men in 2006. He later studied filmmaking at Columbia University in New York and made his second feature, Front Cover, also gay-themed and mostly English language, in 2015. He moved back to Hong Kong shortly after because he wanted to make a Cantonese-language film.
Yeung plans to stay in Hong Kong where gay-themed content isn't restricted by censorship — it just isn't perceived as being commercial. "There are no guarantees I'll get funding for my next project just because this film has been quite successful," he says. But he's positive about the future of Hong Kong film as so much new talent is emerging and adversity often produces groundbreaking cinema.

Other Hong Kong filmmakers who should be on your radar
Even before the funding boost announced last month, the various schemes under the Hong Kong Film Development Fund (FDF) had started to bear fruit with promising new directors such as Wong Chun (Mad World, 2016), Steve Chan Chi-fat (Weeds On Fire, 2016) and Sunny Chan (Men On The Dragon, 2018). Wong has been selected for FDF's new Directors' Succession Scheme, through which he has been paired with Peter Ho-sun Chan.
Upcoming projects with FDF funding include actor-turned-filmmaker Chan Kin Long's Hand Rolled Cigarette, about a retired soldier and his friendship with a South Asian small-time crook. Currently in production, the project is supported by the First Feature Film Initiative (FFFI) and was recently picked up for international sales by Edko Films.
Hong Kong already has a strong tradition of mentorship through local studios and individual filmmakers, such as Johnnie To, Herman Yau and Fruit Chan, who often produce newcomers' projects.
Emperor Motion Pictures is working with first-time directors such as Erica Li, an established screenwriter who is making her debut with Just 1 Day, produced by Yau and partially financed by the FDF's grant scheme. Currently in post-production, the film revolves around an urban sketch artist and has Christopher Doyle on board as cinematographer.
One Cool Film Production also supports new talents such as Fung Chih-chiang, whose fourth film, quirky genre tale A Witness Out Of The Blue, played at this year's International Film Festival Rotterdam.
Meanwhile, Golden Scene has been one of Hong Kong's most active producers, financiers and distributors of new talent. The company recently picked up international rights to Memories To Choke On, Drinks To Wash Them Down, a collection of four shorts about Hong Kong life, co-directed by cinematographer Leung Ming-kai and actress Kate Reilly. Supported by the HK Arts Development Council, the film also played at Rotterdam.