Over the years, the programmes of Industry@Tallinn and the Baltic Event co-production market (November 27-December 1) have offered an embarrassment of riches to local and international film professionals. But the 2017 edition will see yet further expansion thanks to new initiatives such as Script Pool Tallinn, Black Night Catwalk and Screen Stars Tallinn.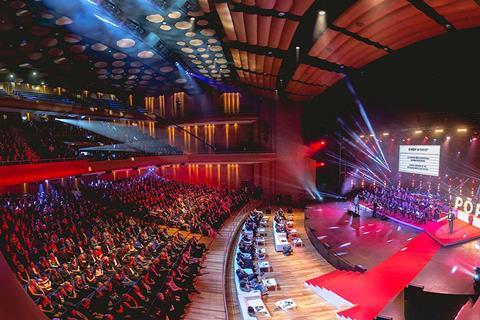 According to Marge Liiske, head of Industry@Tallinn and Baltic Event, the pilot initiatives were made possible thanks to co-operation with the newly established platform Creative Gate, which was designed to promote creative industries around film production.
The aim of the new events is "to try to enhance the visibility of screenwriters, actors, production designers, art directors, film composers and producers, as well as our casting agents and shorts filmmakers," says Liiske. "We will also have lectures on marketing strategies, online distribution and virtual reality and augmented reality cinema as a way of helping the professionals navigate this complex audiovisual landscape."
The Storytek Forum (November 29) will serve as the culmination of the first 10-week programme of Storytek Accelerator, which was set up to help start-ups focusing on digital entertainment, intellectual property and technology to reach international markets. The pilot batch of seven projects started working with expert mentors in Tallinn from September 25.
In addition, Tallinn's longstanding support for the craft of screenwriting has now resulted in a collaboration with Germany's Telepool for the Script Pool Tallinn script development workshop and competition. International juries will decide on a main cash prize of $5,880 from Telepool to be used for the further development of a script, with a script doctor provided for the next two drafts, while the Storytek prize for the most innovative script will enable the winning screenwriter and producer to pitch their project at the spring 2018 session of Storytek Accelerator.
Meanwhile, Liiske points out that Baltic Event's co-production market goes from strength to strength, with 75 projects submitted — three times the number entered in 2014. Only 15 will then make it through the selection process to the final line-up of projects presented to potential co-production partners between November 29 and December 1. Parallel to Baltic Event's one-to-one meetings, two works-in-progress showcases will be held: upcoming films from Estonia, Latvia and Lithuania are being presented for the 16th time, while the International Works in Progress section is being staged for the third year.
Festival director Lokk expresses satisfaction with the industry's response to this new section, pointing out that projects from last year have been selected by various international festivals including Locarno (Easy), Karlovy Vary (The Lines) and Toronto (Suleiman Mountain and Village Rockstars), as well as being picked up by international sales agents including Malila: The Farewell Flower (Reel Suspects), Salyut-7 (Indie Sales) and Easy (Premium Films). "Thanks to the growing number of world and international premieres, and a growing number of sales agents and distributors attending, we are starting to have elements of a small market," Lokk suggests.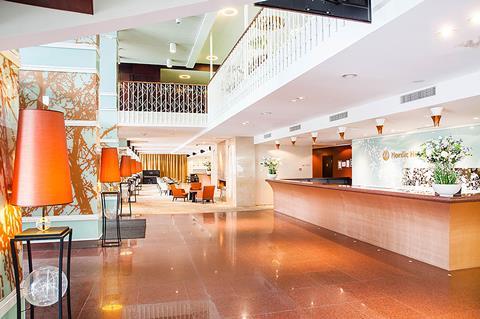 Where to Network
Film professionals never have far to go to meet and make new contacts when in Tallinn if they base themselves at the Nordic Hotel Forum located on Viru Valjak 3, where the Industry@Tallinn events and the Baltic Event co-production market are held.
Keynotes by MIT Media Lab's Barak Berkowitz and Sky Group CEO Jeremy Darroch, and a fireside chat with veteran producer David Puttnam (pictured below) are among the highlights at a high-level conference — Pictured Futures: Connecting Content, Tech & Policy on Audiovisual Europe — being held on November 27-28 at Kosmos Imax, Parnu maantee 45, as part of Estonia's presidency of the Council of the European Union in the second half of 2017.
Black Nights key dates
Tallinn Black Nights Film Festival Nov 17-Dec 3
European Genre Forum Nov 25-27
Industry@Tallinn Nov 27-Dec 1
POWR Baltic Stories Exchange Nov 27-29
Screen Stars Tallinn Nov 28-30
Script Pool Tallinn Nov 28-30
Black Nights Catwalk Nov 28
Baltic Event co-production market Nov 29-Dec 1
Storytek Forum Nov 29