Fuelled by generous incentives, Brazilian cinema is healthy and robust, and local film-makers are reflecting their country's improved circumstances, drifting away from the focus on poverty, violence and social issues that have become familiar to international audiences. Elaine Guerini reports.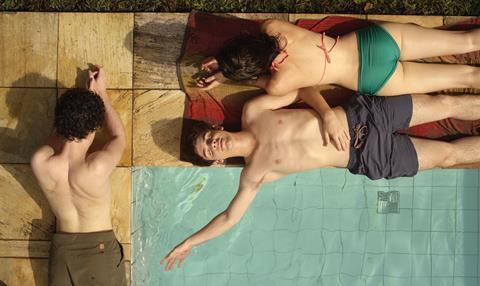 'We need to strengthen the independent Brazilian distributors'
Manoel Rangel, Ancine
Brazilian film-makers and producers are addicted to government funding. It's no wonder, considering that the incentive policy the government adopted to support national cinema in the 1990s is one of the best in the world. Apart from tax breaks for investors there are several other direct mechanisms, such as the Audiovisual Sector Fund, allowing producers to maximise all the financial sources available, reaching as high as $1.8m per project. As a result, Brazil's feature output has risen steadily in the past 15 years and now numbers 150 films per year.
The tax incentive mechanisms and funding sources have a public-relations benefit for the government, showing the world that Brazil has a national cinema; the films are an expression of national identity. But making films is one thing and getting them seen is another; many Brazilian films struggle to get distribution, especially at home.
In the Brazilian market, distributors don't absorb the surplus, in part due to the soft performance of most local films at the box office. Presently, around a third of Brazilian narrative film releases achieve more than 100,000 admissions; last year, only six films surpassed the 1 million milestone. With 103 titles released, domestic films were seen by 19.4 million people, accounting for a market share of 12.4% — a fall from 18.6% in 2013.
On the plus side, the total box office in 2014 grossed $550m and 157.2 million admissions, representing growth of 11.5% in revenue and 4% in admissions — the ninth and sixth consecutive years, respectively, to have seen a rise.
Local taste
"We still need to grow our exhibition sector, which we have been doing in recent years,'' says Manoel Rangel, director-president of the Brazilian National Cinema Agency (Ancine). Brazil will reach 3,000 screens this year, but that number is still modest for a country of 200 million inhabitants. "We also need to strengthen the independent Brazilian distributors," Rangel continues. "They are responsible for the distribution not only of almost all Brazilian films, but also for around 80% of foreign films."
The films that surpassed the magic 1 million admissions mark are typically comedies and rom-coms cast with stars of shows from the country's dominant broadcaster, TV Globo. One example is Roberto Santucci's Till Luck Do Us Part 2, which was the biggest local hit of 2014, selling 3.2 million tickets, and which featured sitcom star Leandro Hassum.
"But we do not know how long this genre will continue to work in Brazil. Our most commercial cinema has become a one-note samba, which will eventually saturate the public,'' says Paulo Almeida, president of the local industry trade publication Filme B. Although they raise the profile of Brazilian cinema at home and are immensely profitable, these comedies don't travel well, often because they are extensions of their stars' TV shows.
"There is a big concern for the quality of movies, for the production process and for the business itself. That requires investment in order to develop the projects and also training of qualified professionals," says Rangel. He believes there has been an evolution in the industry with the implementation of Law 12,485, which stipulates, among other things, minimum quotas for Brazilian and independent programming on cable TV in prime time. "Thanks to our intervention we're creating a dynamic business environment where industry barriers have been overcome," he says.
Looking abroad
'I realised how little the international public knows about the privileged classes of Brazil'
Anna Muylaert, writer-director
Among other enterprises to encourage local production are the multiple co-production agreements established with Argentina, Italy, Uruguay, Germany, Canada, Chile, Spain, France, Italy, India, Portugal and Venezuela, among others. "We are in negotiations with South Africa and the agreement with the UK is about to start officially," says Rangel, adding that a deal was made with the whole of Latin America earlier this year.
The films that represent Brazil abroad, primarily on the festival circuit, tend to be lower-budget and don't follow the model of casting local TV stars. These titles struggle to find local distribution and, if they do arrive in theatres, their stays are often short; competition for screens on the Brazilian arthouse circuit is fierce, with local titles competing against the best of international cinema.
Because few films are able to recoup their money from the local market, they depend on international revenues. With that in mind, Cinema do Brasil created the Distribution Support Award to help the release of Brazilian films overseas. An international distributor can receive up to $15,000 for expenses related to the promotion of Brazilian films in its territory. The initiative has awarded $1.3m since its 2009 launch.
Daniel Ribeiro's The Way He Looks received backing for international distribution and has so far sold to seven countries. Despite being Brazil's entry for the most recent foreign-language Oscar race, the gay coming-of-age story has attracted only 200,000 admissions at home.
"With the support for distribution of films in the international market, Cinema do Brasil's idea is to show the diversity of the current production of our cinema,'' says Andre Sturm, the body's general director. "Although there is no real movement, something that would justify the label of New Brazilian Cinema — all the transformations the country has been going through are reflected in our films."
While the concept of a New Brazilian Cinema might be wishful thinking, what isn't in doubt is the fact a new generation of film-makers are tackling Brazilian reality with freshness and verve, regardless of what the international market has come to expect of the country's indigenous production. While the image of Brazilian cinema for decades has been of one focused on poverty and violence, film-makers are increasingly making films about middle-class issues, reflecting Brazil's social changes.
While the country is currently mired in an economic and political crisis, with many calling for the resignation of president Dilma Rousseff after a series of corruption scandals involving government officials, the purchasing power of Brazil's lower classes has grown tremendously over the past decade.
Films such as Kleber Mendonca Filho's Neighboring Sounds (2012) and Anna Muylaert's The Second Mother (2015) are presenting a new socio-economic portrait of Brazil. Winner of the Grand Prix at CPH PIX in Copenhagen and Fipresci prizes in Rotterdam and Wroclaw, Neighboring Sounds presents a portrait of Recife (and consequently of Brazil) in the post-economic boom, pointing to the contradictions of the emerging middle-class. The Second Mother, the recipient of the Panorama Audience Award in Berlin and the Special Jury Prize for Acting (Regina Casé and Camila Mardila) at Sundance, follows a rich family's hard-working housekeeper in modern-day Sao Paulo. As often happens, she is treated like a second-class citizen, even as she is regarded as 'family'.
"Travelling the world with the film, I realised how little the international public knows about the privileged classes of Brazil. They are surprised with this aspect of our society," says Muylaert, adding that her film has been sold to more than 25 countries.
Such titles show how Brazil is beginning to impose a new image on the international market. Last year, Carlos Diegues, one of the key figures of the Brazil Cinema Novo movement in the early 1960s, claimed that for a long time the world only wanted a certain type of Brazilian cinema: one that highlighted its position as a third-world nation. "If world cinema were a meal," he told Screen, "American films would always be the main course, European cinema would be dessert and the exotic continents, such as Asia, would be the appetiser. If Brazil wanted to attend the banquet, it would have to be the bitter coffee at the end."