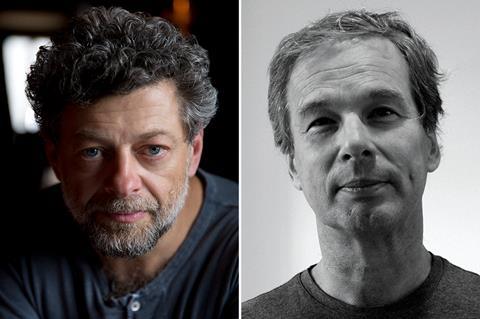 Need to know: Andy Serkis and Jonathan Cavendish head up London-based production outfit The Imaginarium. It was separated from Serkis's Ealing Studios-based performance capture company The Imaginarium Studios (whose credits include Planet Of The Apes and Star Wars: The Force Awakens) last year, but is still under shared ownership. The Imaginarium's first project was Breathe, directed by Serkis and starring Andrew Garfield in 2017, followed by David Bruckner's horror film The Ritual the same year. TV-wise, its three-part BBC2 series Death And Nightingales, starring Jamie Dornan, will air in November. The Imaginarium is completely independent after a management buyout from its investors last year.
Key personnel: Jonathan Cavendish, producer/founder; Andy Serkis, director/founder; Phil Robertson, head of production; Will Tennant, head of development.
Incoming: Next up is Mowgli, the Andy Serkis-directed adaptation of Rudyard Kipling's classic, starring Christian Bale and Benedict Cumberbatch. It was acquired by Netflix from Warner Bros earlier this year and is set for a digital and theatrical release in the first half of 2019. Serkis is also poised to direct a version of George Orwell's Animal Farm for Netflix set in contemporary America with a planned 2020 release.
Jonathan Cavendish says: "It's our ambition to make a couple of movies a year and quite a lot of TV. The fact we have this extraordinary pioneer actor as the creative lead of the company means we are performance-led, we buy material that we are aiming at specific actors. Being independent is incredibly important in this market, where everything is changing so quickly. You have to be able to swivel and change. We are a small, lean company with a pretty big slate."
Contact: office@imaginariumuk.com