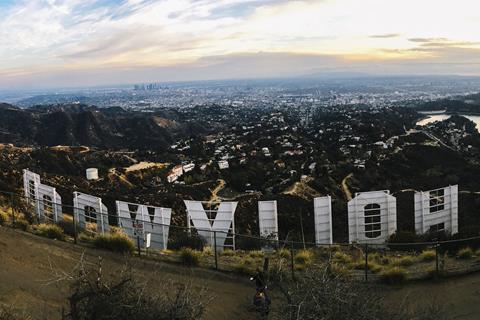 2018 was something of an epic year for senior executive shuffles in Hollywood and the TV world, much of which was motivated by the desire at leading entertainment companies to stay abreast of the times.
The biggest business story of the year in terms of entertainment executive comings and goings was the ousting of CBS Corporation chairman, president and CEO Les Moonves, who stepped down in September after fresh allegations of sexual impropriety surfaced. In so doing, he did not receive an estimated $120m severance package, at least not for now. CBS chief operating officer Joseph Ianniello remains president and acting CEO until a permanent replacement is announced. Moonves has denied any allegations.
Disney's $71.3bn acquisition of the entertainment assets of 21st Century Fox left former 20th Century Fox Film chairman and CEO Stacey Snider without a job. She will not be transitioning to the Mouse House, unlike 20th Century Fox vice-chairman Emma Watts, Searchlight co-heads Steve Gilula and Nancy Utley, and Fox 2000 president Elizabeth Gabler.
Three of the four top brass who move to Disney will retain their job titles, while Gabler becomes Fox 2000 president of production. Disney Studios chairman Alan Horn will be their boss.
On the TV side, 21st Century Fox president and chairman and CEO of Fox Networks Group Peter Rice, and Fox TV Group chairman Dana Walden are also moving to Disney. The former becomes chairman of Walt Disney Television and co-chair of Disney Media Networks where he will take charge of a stable that houses ABC, 20th Century Fox TV, and FX Networks – but not the sports network ESPN. Walden becomes chairman of Disney Television Studios and ABC Entertainment and will continue to oversee 20th Century Fox TV and ABC Studios.
The only other major Hollywood studio to experience significant change was Warner Bros, where former New Line ace Toby Emmerich was promoted from president and chief content officer to chairman of Warner Bros Pictures Group, running theatrical, distribution and marketing worldwide. That meant there was no room at the inn for Sue Kroll, who left as president of global marketing and distribution and assumed a producer role on the lot. So far so good – she was one of the executive producers on A Star Is Born, which has amassed more than $375m worldwide and is an Oscar front-runner.
Amazon Studios saw big changes in 2018. Four months after Roy Price resigned as head of Amazon Studios amid sexual harassment allegations, longtime network television executive Jennifer Salke stepped into the role in February. Then in July, in a not entirely unrelated development, Amazon Studios worldwide motion picture group chief Jason Ropell announced he was leaving, signaling a shift at the streaming giant to more commercial content. Ted Hope and Matt Newman stepped up to serve as interim co-heads of the film department.
Also last summer, Hulu CEO Randy Freer announced the departure of chief content officer Joel Stillerman under a reorg that divided the company's operations into live TV and subscription VOD licensing, acquisition and business functions, and original programming.
From AT&T's $85bn acquisition of Time Warner sprung WarnerMedia, and the man to lead the launch of its direct-to-consumer service in 2019 is general manager Brad Bentley, a tech whizz who reports to WarnerMedia CEO John Stankey.
There were ripples in the independent film world. IM Global founder Stuart Ford unveiled AGC Studios in February and over the course of the next six or so months ended up re-hiring most of his senior executive roster.
Global Road, the company owned by Tang Media Partners that comprises IM Global and Open Road, lost its CEO and chairman Rob Friedman in November. As the company's financial woes deepened, the experienced former co-chairman of Summit Entertainment felt it was time to leave.
Friedman and Patrick Wachsberger sold Summit to Lionsgate for $412m in 2012. Wachsberger bid adieu to Lionsgate, where he most recently served as head of the motion picture group and the head of Lionsgate International, in the summer. He is looking to announce a new company with less emphasis on volume, that will allow him to produce and license territories.
Former The Weinstein Company president and COO David Glasser was fired by the board in February for (unspecified) cause and is preparing a new venture, while Mark Gill, who worked for disgraced Harvey Weinstein years ago at Miramax, launched Solstice Studios in October.