Five years after the creation of The Orchard's film arm, the Sony-owned company is maturing into a savvy theatrical/digital player with four films here in Toronto.
The carcasses of studio tentpoles lie strewn across the landscape, yet savvy distributors are finding success with curated content capable of reaching a multi-platform audience. Enter The Orchard, the 20-year-old bicoastal music distributor that branched out into film five years ago under the auspices of owner Sony Music Entertainment, and heads to TIFF with four titles in selection.
The Orchard's founders, who include Sire Records co-founder Richard Gottehrer, saw the need to offer filmmakers the same all-inclusive service they gave the music industry and brought in former Xbox Video executive and New Line Cinema executive Paul Davidson as executive vice-president of film and TV.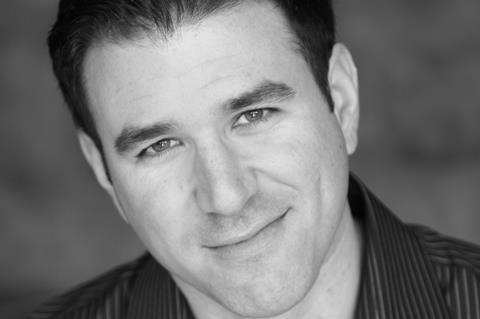 "You speak to filmmakers and there's a constant theme — they want to deal with one distributor who can manage everything," Davidson says from the bright confines of the company's Hollywood hub. "It's very piecemeal in the industry, where you may sign with one distributor and they have to hand off other parts of your release to seven other companies. A lot of indie distributors will put their digital through a studio. We try to keep as much of that in-house as possible." Only DVD is not done in-house and goes through Lionsgate.
When Davidson arrived at The Orchard in 2014, he set up a theatrical distribution apparatus to accommodate a range of filmmakers in a gradual move away from what he calls an "aggregation mentality". The first notable acquisition was Taika Waititi's What We Do In The Shadows at Toronto in 2014. However, the real splash came in January 2015, when the company acquired five Sundance films including The Overnight and Oscar-nominated documentary Cartel Land. "That was the moment for us to show the industry we were serious," Davidson says.
Since then, The Orchard has snapped up the likes of Waititi's Hunt For The Wilderpeople, which managed to be profitable on $5.2m domestic box office; current release The Hero starring Sam Elliott, which is at $4m and counting; and Kings, Denis Gamze Ergüven's Mustang follow-up about the LA riots. Kings, which stars Halle Berry and Daniel Craig and plays here as a Gala Presentation, is one of four films the company has in Toronto. The others are Lynn Shelton's Outside In, Joachim Trier's Thelma and Robin Campillo's stirring Cannes Grand Jury prize winner, BPM (Beats Per Minute), all playing as Special Presentations.
The plan is to do 10-12 theatrical releases a year, of which two to four are typically documentaries, and several are -foreign-language such as Pablo Larrain's Chilean Oscar submission Neruda, or hail from feature debutants like Kevin Phillips and his upcoming Super Dark Times. The remainder are talent-based releases such as Oren Moverman's ensemble drama The Dinner, with Steve Coogan and Richard Gere, or Kings. In these cases, The Orchard may book more than 500 screens nationwide.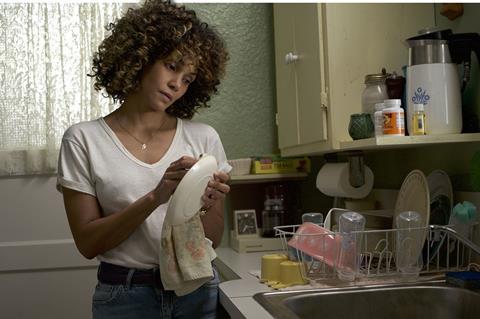 Dynamic digital
The company also releases films for brand partners like Red Bull or Scholastic Media, and has developed a robust direct-to-digital business. TIFF 2016 selections Blue Jay and Carrie Pilby performed beyond expectations, distributed across all digital, cable and -satellite platforms in North America. While he declines to discuss revenue, Davidson says Carrie Pilby stayed in the top 100 of all digital releases in its first couple of months. The documentary Unacknowledged generated seven-figure, digital-only revenue in its first two months.
"When your success and failure depends on a handful of movies with big investment, that's when companies go away," Davidson says. "We like that -balance and are trying to direct profitability across each category."
Marketing spend is frugal but effective, where others have tripped up. For direct-to–digital titles, Davidson and the team 'eventise' the release, activating a social and grassroots base. "There's an endless digital shelf for content," Davidson says. "You have to invest in the assets creatively. Don't buy a movie you don't love." For Sundance documentary pick-up Trophy, The Orchard is reaching out to big-game hunters and conservationists and -working with event platform Tugg — screenings will proceed in 130 US -cities if sales targets are reached.
Pre-buys have become a significant play among smaller distributors and account for roughly a third of The Orchard's films. Davidson moved swiftly this year in Cannes on Kings, snapping up North American rights after the team saw the promo. They did a similar thing with Moverman's The Dinner the year before, and have pre-bought upcoming US election documentary 11/8/16, and Under The Eiffel Tower, a comedy shooting now in France. The company's sales team is in Toronto talking to international buyers about the latter two titles.
Davidson estimates that on a narrative release, theatrical can account for 25% of overall revenues, while digital can -generate 50%. At a forward-looking, data-focused company like The Orchard, he recognises the enduring value of the oldest form of film distribution. "There is still a shortage of data," he notes, "so -theatrical becomes the beginning of that lifecycle to which people look, to help define value in later windows."