Benedict Cumberbatch got to explore virgin territory as an actor, playing the complex, bullying alpha-male at the heart of Jane Campion's The Power Of The Dog.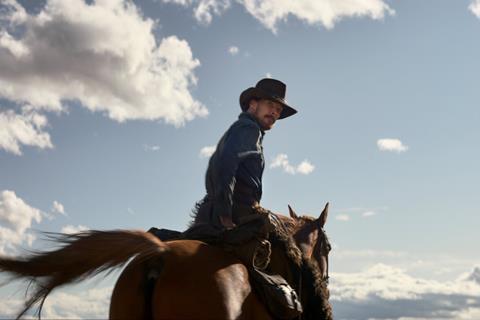 For Benedict Cumberbatch, the appeal of playing domineering 1920s Montana ranch owner Phil Burbank in Jane Campion's masterful adaptation of Thomas Savage's novel The Power Of The Dog was threefold. "Jane, the story, the character," he explains. "I look for directors who are going to really challenge or evolve my process and take me in directions I've never been in before or [give me] experiences I haven't had. This is a happy marriage of that and a very unexpected bit of casting. I'm not a hardman. I've done a few, but I'm not known for them."
Together with Campion, making her first feature since 2009's Bright Star, Cumberbatch spent months discussing and building his part from the inside out. "It's rare to get so into a character with a director. Usually, you hit rehearsals with a lot of homework, then it's reshaped and compromised, and you come to a mutual understanding of what we're all trying to achieve, and you go for it. With her, we did a lot of talking and she kept saying, 'How do you like to work?' And I went, 'Jane, I like to work the way you want me to. Just challenge me.' She saw I was open, trusting and willing to lose myself in it."
And lose himself he did. Prior to filming, Cumberbatch spent two weeks in Montana working on the accent, as well as learning to ride, brand, braid, rope, play banjo, even castrate cattle. "This amazing guy Randy and his wife Jen put me up in their house and we travelled all over the state to experience the life of a ranch man," Cumberbatch states. "Really dug deep into him."
To delve even further into Phil's psyche, he and Campion consulted a dream analyst. "It's like you go into therapy with your character. You ask it questions and it asks you questions, and you learn from each other," says the actor. "I would share with Jane, and we would evolve the character. People have talked about how it's her first male protagonist. And I think there's an element to her investigation of Phil, which is, 'I want to get him right.' Not just because he's her first male protagonist, but because we wanted to honour this character, one of the most extraordinary in modern fiction."
A remarkable study in toxic masculinity, Cumberbatch's Phil is a complex creation: a smart, charismatic, misogynistic, malicious, deeply dysfunctional alpha male who is homophobic and a repressed homo­sexual, appeasing his unfulfilled sexual desires by bullying everyone around him (men, women, boys, his brother) and fetishising his late mentor Bronco Henry's saddle and neckerchief — the latter secreted away in a private oasis far from prying eyes.
"He fantasises about his past but is not fully aware of how to operate in the world other than hating it before it can hate on him," says Cumberbatch. "That fascinated me. How it tortured him. It's made much more explicit in the film, but it's the key component to this man who's alienated, feeling abandoned by a brother who's fallen in love with this woman; he becomes unhinged, and acts out in a barbaric, abhorrent way."
Method man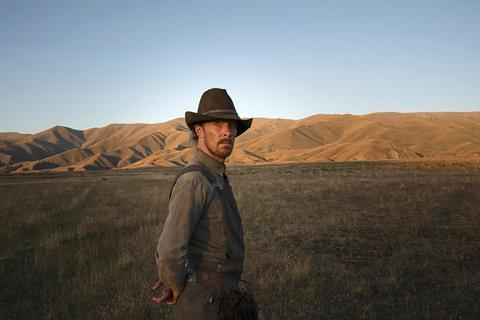 When Cumberbatch arrived on set in New Zealand's South Island, which stood in for rural Montana, Campion introduced him to the crew as the character rather than actor. "She said, 'Everyone, this is Phil Burbank. Benedict's really nice. You'll meet him at the end of the shoot. You're working with Phil,'" he recalls. "It was terrifying the first day. But it got easier."
Not for Kirsten Dunst, who plays Rose, the local widow that Phil's brother George (played by Jesse Plemons) marries, much to his sibling's unbridled disgust. Off camera, as well as on, Cumberbatch would "cold shoulder [Dunst] when she tried to be nice to me", he reveals. "We got on very well at the weekends with our kids. But [on set] it was very important, I think, to have that separation. Especially for her. There's one scene when she's left alone with him, and he cuts her dead immediately."
Given Burbank works on the land, with cattle and horses, without much recourse to soap or water, Cumberbatch's method approach to Phil extended to him not washing for up to six days at a time while filming, as well as asking the costume department not to clean his character's clothes. "I did a little in Montana but really went for it in New Zealand. I felt fine with it in rehearsals, and then Jane said, 'We're all going out for sushi later.' And I was like, 'Fuck's sake. I've got to walk through a restaurant and be served.' You could feel the fumes coming off, and the clothes sticking to you."
In addition to Netflix's The Power Of The Dog, Cumberbatch has three more films coming out, a consequence of Covid-related production delays and shifting release dates. "It's this whole glut of films I'm in," he laughs. "A smorgasbord of variety, I hope. But I'm a bit embarrassed."
December sees him reprise his role as Doctor Strange in Spider-Man: No Way Home before heading up Sam Raimi's Doctor Strange In The Multiverse Of Madness in May. In between is The Electrical Life Of Louis Wain, directed by Will Sharpe, in which Cumberbatch plays the real-life Victorian artist best known for illustrations of anthropomorphised cats and kittens, who ended up in an asylum late in life.
"I fell in love with his courage. This quiet hero in a very loud world who's built for something a bit more caring and calmer," enthuses Cumberbatch, who also produces through his SunnyMarch banner. "The joy he brought the world and this reciprocal love that came back to lift him from his deprived existence in a pauper's bedlam was heartbreaking.
"It was an amazing story of mental health, of resilience, of love, of fortitude, and the trials and tribulations of life — how you can veer from the inane and the profound, the funny and the tragic, so fiercely and quickly."