Dir: Jean-Marc Vallee. US-UK. 2008. 104mins.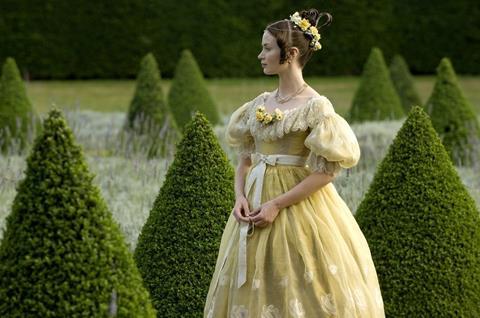 A lovingly-detailed, lavishly-recreated British period production with all the right cast giving all the right performances, The Young Victoria is a charming if dramatically inert re-telling of the sweet romance between the UK's longest-reigning monarch and Prince Albert of Saxe-Coburg and Goethe.
That The Young Victoria works at all owes much to its charismatic leads Emily Blunt and Rupert Friend and some irresistible supporting turns from Miranda Richardson as Victoria 's mother The Duchess of Kent, Jim Broadbent as her uncle, King William IV and Harriet Walter playing Queen Adelaide. In fact this Jean-Marc Vallee-directed (C.R.A.Z.Y.) feature is at its involving best at the outset, with the spirited young Victoria a virtual prisoner at Kensington Palace surrounded by swirling palace and political intrigues.
Although it notably lacks the zing of The Duchess, with some marketing effort The Young Victoria could strike a chord with more or less the same crowd in the UK. Withoutthe presence of a Keira Knightley (although Blunt is enchanting), however, itmay struggle to win over the small crowd The Duchess attracted in the US and elsewhere.
With Thomas Kretschmann playing her uncle King Leopold of Belgium, would-be puppetmaster of the inter-married crowned heads of Europe, The Young Victoria presents a world moving into the industrial revolution, after which things would never again be the same. Inside their palaces the Royals are scheming for their future, and the marriage of Victoria and Albert is a key part of Leopold's plans. But Victoria is spirited and insists on a say in her own future, defying first her mother and the camply villainous adviser Sir John Conroy (Strong), before, post-coronation,making an ill-advised and starry-eyed alliance with the scheming Lord Melbourne (Bettany) despite Albert's presence in the wings.
Weighing heavily over the proceedings despite Blunt's charisma as Victoria and Friend's hesitantly-smouldering Albert, is the fact there are few people in the world who don't know they lived happily ever after and film fans will be seeing Billy Connolly as John Brown waiting for her in the future. Once Albert and Victoria are together, the film abruptly runs out of steam but not, alas, running time. Still, there's not just a lavishly-wardrobed coronation to look forward to but a wedding as well (although UK viewers will be less than impressed with the CGI assistance rendered to Westminster Abbey for the former).
The score doesn't help. Handel's swelling, omnipresent Coronation Anthem of Zadok the Priest is only matched by the bizarre addition of Sinead O'Connor on the end credits warbling a song called Only You - Love Theme From The YoungVictoria.
Production company/international sales
GK Films
(1) 310 315 1722
Producers
Graham King
Martin Scorsese
Tim Headington
Sarah Ferguson
Screenplay
Julian Fellowes
Cinematography
Hagen Bogdanski
Production designer
Patrice Vermette
Music
Ilan Eshkeri
Editors
Jill Bilcock
Matt Garner
Costume designer
Sandy Powell
Main cast
Emily Blunt
Rupert Friend
Paul Bettany
Miranda Richardson
Jim Broadbent
Thomas Kretschmann
Harriet Walter
Rachael Stirling
Mark Strong