Thomas Balmès made a name for himself with the 2010 documentary Babies and returns with his first Sundance entry, Happiness.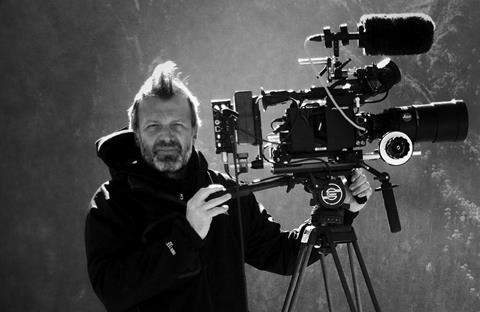 The €800,000 film screens in the World Dramatic section and follows Peyangki, a young trainee monk in the remote village of Laya in Bhutan whose mother sends him to a monastery because she cannot afford to send him to school. Meanwhile TV sets are trickling into the village for the first time.
Happiness is a TBC, Quark, Making Movies production for ARTE France, BBC, ITVS International, WDR and NHK, in association with YLE, SVT, DR, VRT, yesDocu and Bhuddist Broadcast Foundation.
How did you get into movie-making?
I wanted to be a cinematographer. I learned production and formed my own company at 22 and since then I have done projects from A-Z as cinematographer, director, producer. I wasn't sure if I wanted to do docs or fiction and realised that fictional films were not for me and that it was something about docs that corresponded more to my way of working.
I developed a network of funders like the BBC and funders in the Nordic countries so I was free to do what I wanted to do. My idea has always been to see the world through a different paradigm and challenge the way the Western world thinks. Happiness is a continuation of that.
The advent of TV is a key through-line in Happiness
I was amazed how few films had been made about it. I had been thinking about going to the US to do a film about the impact of television on American society but I felt it would be more interesting to go to a place where television didn't exist.
But TV is not the major theme
The film became more of its own story and was driven by this character [Peyangki] and the impact of television is more in the background. It's always the case: I always start with a big idea and tend to get to something more human.
Tell us about the production
The idea was to follow one village not connected to television. [Laya] is close to Tibet and these people are living on their own 4,000 metres up.
I arrived in Bhutan about four years ago and there weren't that many places that hadn't been touched by television. Laya with 900 villagers was the bigger of the two options [I was exploring] and the other one was much harder to reach.
[We had] to bring virtually everything from the city: food, gas, generator. We had maybe 50 horses packed with everything we would need. I never stayed more than three weeks there and we went there many times over the three years.
I always use a very small crew. I was filming and I had an assistant, one sound engineer from India and his assistant, one local guy/fixer/translator, two cooks. We were eight people.
You shot in winter. Where did you stay?
They're used to seeing trekkers so there were one or two houses in the village where you could sleep on the ground, so we always slept in the same house.
How did you meet Peyangki?
I went to the monastery just to visit it and by accident met Peyangki and he immediately reminded me of Jean-Pierre in [Francois Truffaut's 1959 drama ] The 400 Blows in the way he would look at you and try to find out how he could [break the rules.]
I needed my character to be very visual so it was crucial that all the situations were super-strong and Peyangki became the main character because I was never bored looking at him and it was always obvious what was going on. At the end of the scene the translator would tell me exactly what was going on.
The final scene where the families are watching TV is haunting.
My nine-year-old son told me: do we look like that when we watch television and I told him: exactly. They looked bewitched. We all look like that when we watch something and I wanted to show it. It was even stranger here because it was the first time they were watching images, but I think it's universal. The whole thing is about eyes and the way we look at things.
How is Peyangki doing?
He moved to a bigger monastery. I went to see him in September and they said everything was going well. It was much nicer for him to be surrounded by more kids.