Unlike last year, when the early frontrunners rode to victory, all four acting categories feel wide open for the Bafta Film Awards and US Academy Awards. Screen assesses the leading contenders in supporting actor and actress.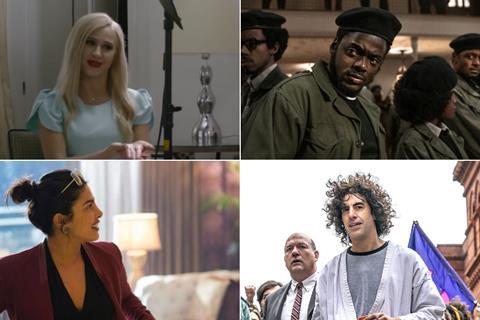 It seems apt that in these unpredictable times, this season's film awards feel open: there is fair agreement among prognosticators about the field of leading contenders, but little sense at this stage regarding who the ultimate winners might be.
That's a refreshing change from the 2020 season, when Renée Zellweger and Joaquin Phoenix were out in front for the lead acting categories (Judy and Joker), while Laura Dern and Brad Pitt always looked the most likely winners in supporting actress and actor (Marriage Story and Once Upon A Time In Holly­wood). All four went on to win the Golden Globe, Bafta and Oscar.
Establishing an early lead doesn't always play out into a win (enthusiasm for initial favourite A Star Is Born decidedly flagged a couple of years ago), but last year was a story of early frontrunners maintaining their lead all the way to the Academy Awards ceremony at the Dolby Theatre.
In a previous feature, we looked at the performers making waves in the lead acting categories, and this time we turn our attention to supporting actor and actress. It's a genuinely diverse bunch: newcomers and veterans; previous Oscar winners (such as Jodie Foster and Ellen Burstyn) and talents whose faces somehow just haven't fitted at the world's most prestigious awards ceremonies (get ready for your close-up, Amanda Seyfried).
So far, Borat Subsequent Movie­film's Maria Bakalova and Minari's Yuh-Jung Youn are buoyed by their respective supporting actress wins from the New York and Los Angeles critics, while the chances of Chadwick Boseman (Da 5 Bloods) and Glynn Turman (Ma Rainey's Black Bottom) received equivalent boosts from those groups in supporting actor.
It's a long haul until the Bafta ceremony on April 11 and the US Academy Awards on April 25, and there looks set to be plenty of twists along the way. If that means deeper and more committed viewing than voters have managed in the past, the academies will thank you for it.
Best supporting actor - Leading contenders
Sacha Baron Cohen - The Trial Of The Chicago 7
While Baron Cohen's stronger shot at a Golden Globe nomination is with Borat Subsequent Moviefilm, for Bafta and Oscar the easier path probably lies in the supporting actor category — playing political activist and Youth International Party co-founder Abbie Hoffman. The profusion of other strong candidates from Aaron Sorkin's courtroom drama remains a potential pitfall, if the votes split in multiple directions.
Chadwick Boseman - Da 5 Bloods
Boseman — who is also in contention in the leading actor category for Ma Rainey's Black Bottom — is likewise favoured for his performance in Spike Lee's return-to-Vietnam adventure Da 5 Bloods, and has already been named best supporting actor by the New York Film Critics Circle. Boseman, who died last August, plays squad leader "Stormin' Norman" Earl Holloway, who appears in the flashback scenes set during the Vietnam War.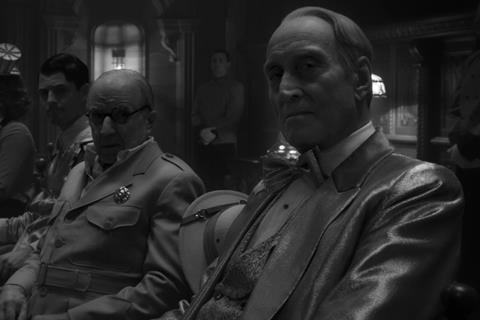 Charles Dance - Mank
Over a screen career that spans five decades, Dance has never been nominated for the US Academy or Bafta Film Awards — instead picking up a TV Bafta nod and three Primetime Emmy nominations. Now enjoying an enviable late-career run, the actor could be in line for some belated attention from the film academies, thanks to his performance as media mogul William Randolph Hearst in David Fincher's drama about the writing of Citizen Kane.
Daniel Kaluuya - Judas And The Black Messiah
Nominated for Oscar, Bafta and Golden Globe in 2018 for his leading role in Jordan Peele's Get Out, London-born Kaluuya won the Bafta rising star award that same year. He is back in contention playing Black Panther Party leading-light Fred Hampton, who was targeted by the FBI in an undercover sting operation — events at the heart of this historical drama from Shaka King.
Frank Langella - The Trial Of The Chicago 7
An Oscar, Bafta and Golden Globe nominee in 2009 for Ron Howard's Frost/Nixon (and also a most promising newcomer Globe nominee in 1971 for Frank Perry's Diary Of A Mad Housewife), the veteran actor is one of many making his mark in Sorkin's historical courtroom drama. Playing the irascible, prejudiced judge Julius Hoffman who presided over the 1969-70 trial, Langella adds a suitably vivid flavour that could command the attention of voters.
Bill Murray - On The Rocks
Murray was nominated at Oscar and Bafta in 2004 for his role in Sofia Coppola's Lost In Translation — and won the Golden Globe that year for the performance. No further attention from Bafta or Oscar has come his way, but he has received four other Globes nominations and a quartet of Primetime Emmy nods. The actor could strike a chord with voters again, playing a roguish art dealer in Coppola's comedy.
Leslie Odom Jr - One Night In Miami
Voters have an abundance of riches to choose from in Regina King's screen treatment of Kemp Powers' stage play — but it is Odom Jr who is earning the most heat. He plays singer, songwriter and entrepreneur Sam Cooke, who finds himself in ideological disagreement with Malcolm X (Kingsley Ben-Adir). Odom Jr could also figure at the Globes and Screen Actors Guild awards, where Disney+'s film of the Hamilton stage musical is eligible.
Paul Raci - Sound Of Metal
Raised in Chicago by deaf parents, Raci is fluent in American sign language — a facility that helped make him appropriate casting in Darius Marder's drama as the manager of a facility for deaf recovering addicts, offering counsel to the film's hearing-impaired drummer protagonist (Riz Ahmed). Raci is earning his first serious attention from awards voters.
Mark Rylance - The Trial Of The Chicago 7
Rylance is much-garlanded for his stage work, winning both the Olivier and Tony for Jerusalem, for example. He was two decades into his screen career before first catching the attention of Bafta (nominated in 2006 for TV's The Government Inspector), and it was a further decade before he snagged his first Oscar and Bafta film nominations (for Bridge Of Spies, winning both awards in 2016). Rylance plays defence lawyer William Kunstler in Sorkin's drama.
Stanley Tucci - Supernova
In 2010, Tucci was nominated for Oscar, Bafta and Golden Globe supporting actor awards in Peter Jackson's The Lovely Bones — and also has Globe and Primetime Emmy wins for his TV work. Resident in London since 2012, Tucci is catching the attention of awards voters alongside Colin Firth in Harry Macqueen's UK indie drama, playing a writer diagnosed with early-onset dementia. Submitted in the supporting actor category for Oscar and Bafta, Tucci will compete as lead actor in a drama at the Golden Globes.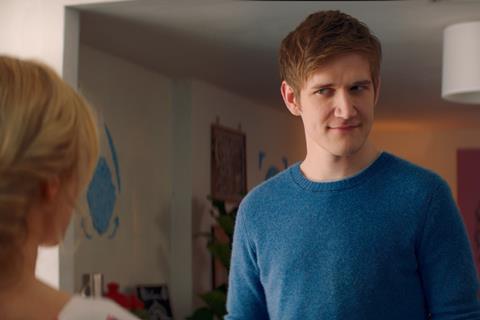 In contention
Yahya Abdul-Mateen II, The Trial Of The Chicago 7
Bo Burnham, Promising Young Woman
Colman Domingo, Ma Rainey's Black Bottom
Aldis Hodge, One Night In Miami
Arliss Howard, Mank
Alan S Kim, Minari
Eddie Redmayne, The Trial Of The Chicago 7
David Strathairn, Nomadland
Jeremy Strong, The Trial Of The Chicago 7
Glynn Turman, Ma Rainey's Black Bottom
Best supporting actress - Leading contenders
Maria Bakalova - Borat Subsequent Moviefilm
It would take a special actress to bring the necessary qualities to the role of Borat's daughter in this sequel to the 2006 hit — chief among them being vast reserves of courage. But Bakalova also managed to deliver a rich, textured performance as Tutar traverses her story arc towards self-actualisation and agency. The young Bulgarian has already been named best supporting actress by the New York Film Critics Circle.
Candice Bergen - Let Them All Talk
The cruise-ship comedy drama from director Steven Soderbergh and screenwriter Deborah Eisenberg offers rich opportunities for a trio of veteran actresses, and both Meryl Streep and Dianne Wiest deliver the goods — but it is Bergen who is catching most attention as a woman on the hunt for a wealthy husband. Bergen picked up Oscar and Bafta nominations respectively in 1980 for Starting Over and in 1983 for Gandhi — both times as supporting actress.
Ellen Burstyn - Pieces Of A Woman
A six-time Oscar nominee, and winner in 1975 for Martin Scorsese's Alice Doesn't Live Here Anymore, Burstyn could score her seventh Academy Award nomination in this Boston-set drama from Hungarian director Kornel Mundruczo and writer Kata Weber. The actress plays the steely mother of Vanessa Kirby's protagonist, who pushes for legal redress after a home birth goes disastrously awry.
Glenn Close - Hillbilly Elegy
First nominated for an Oscar in 1983 for The World According To Garp, Close remained winless when she scored her seventh nomination in 2019 for The Wife — losing to The Favourite's Olivia Colman. She has been less favoured by Bafta, scoring two nominations to date. Critical reactions to Ron Howard's adaptation of JD Vance's memoir were mixed, but Close impresses as the family drama's gutsy matriarch.
Olivia Colman - The Father
Much nominated by the Baftas, Golden Globes and Primetime Emmys for her TV work, Colman also won the Globe, Bafta and Oscar in 2019 for Yorgos Lanthimos's The Favourite — ascending to national treasure status in her home country the UK. The actress looks set to receive more attention from the awards academies, playing the daughter of a man (Anthony Hopkins) suffering bewildering dementia in Florian Zeller's adaptation of his own stage play.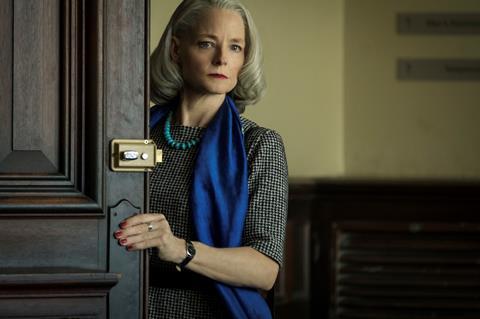 Jodie Foster - The Mauritanian
Foster picked up her first Oscar nomination in 1977 at the age of 14 for Taxi Driver, and she won Bafta's most promising newcomer and supporting actress prizes for that film jointly with Bugsy Malone. An Oscar winner for The Accused in 1989 and The Silence Of The Lambs in 1992, and nominated again in 1995 for Nell, the actress is chasing her fifth nomination playing the lawyer who defends Guantanamo Bay detainee Mohamedou Ould Slahi (Tahar Rahim) in Kevin Macdonald's biographical drama.
Saoirse Ronan - Ammonite
The 26-year-old has notched up an impressive four Oscar and five Bafta nominations (but no wins), plus four Golden Globe nods (winning in 2018 with Lady Bird). The Bronx-born, Dublin-raised Irish actress is back in contention, playing a young wife of wealth and privilege who is left in the care of fossil hunter Mary Anning (Kate Winslet), in this 1840s-set romantic drama from God's Own Country director Francis Lee.
Amanda Seyfried - Mank
In the past more likely to receive attention from mainstream awards bodies such as People's Choice and the MTV Movie Awards, Seyfried has yet to earn validation from Oscar, Bafta or the Golden Globes. That could change thanks to her acclaimed performance as starlet Marion Davies, mistress to William Randolph Hearst, in David Fincher's Mank. It is smart casting: like Seyfried hitherto, Davies never got the respect she deserved.
Yuh-Jung Youn - Minari
Previously little known outside her native South Korea but an acting legend in her home country, Youn has been working steadily in film and television for 50 years. A previous winner at notable Asia-based film awards, the actress now looks set to make waves with voters worldwide thanks to her winning turn as the unconventional grandmother who comes to the US to help her family in Lee Isaac Chung's drama Minari.
Helena Zengel - News Of The World
The German performer was not yet 12 years old when she became the youngest person to win the best actress prize at the German Film Awards (aka Lolas) in 2019 — for her role as the untamed child in Nora Fingscheidt's System Crasher (she also received a European Film Awards nomination). She impresses again as a child raised by a Native American tribe in Paul Greengrass's western, starring opposite Tom Hanks.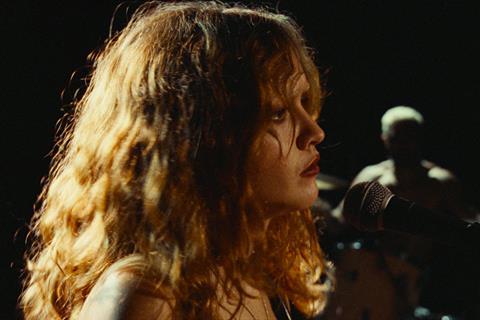 In contention
Ciara Bravo, Cherry
Toni Collette, I'm Thinking Of Ending Things
Priyanka Chopra Jonas, The White Tiger
Olivia Cooke, Sound Of Metal
Dominique Fishback, Judas And The Black Messiah
Nicole Kidman, The Prom
Vanessa Kirby, The World To Come
Swankie, Nomadland
Marisa Tomei, The King Of Staten Island
Dianne Wiest, Let Them All Tal