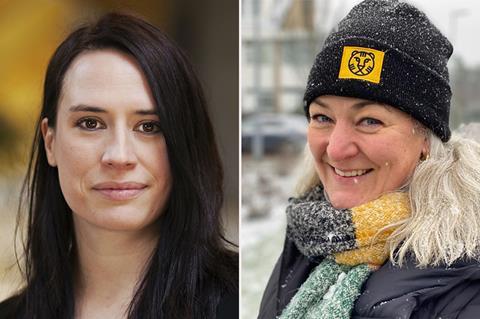 The next episode in our ScreenDaily Talks webinar series will take place this week on Thursday January 28 at 15.00 BST / 16:00 CET and will look at how International Film Festival Rotterdam (IFFR) is preparing to stage its festival during the pandemic.
Facing the twin challenges of a global pandemic to navigate and a 50th anniversary edition to mount, IFFR announced toward the end of last year that it would redesign its 2021 festival into two events.
The first, running Feburary 1-7, will gather together its main Tiger and Big Screen competition strands with the industry-focused IFFR Pro Days. This will be followed by a summertime celebration from June 2-6 that will contain IFFR's new programming strand Harbour as well as the special anniversary programme.
Driving this ambitious redesign is Vanja Kaludjercic in her first year as IFFR director. Kaludjercic and IFFR Pro head Marit van den Elshout will join Screen International editor Matt Mueller on January 28 to discuss how they reconfigured their 2021 festival, programming in a tumultuous year, how they plan to engage filmmakers, international industry and audiences, and new initiatives.
The 60-minute session will include a live Q+A section when viewers are able to ask questions. Advance questions can also be sent to orlando.parfitt@screendaily.com. The webinar password will be emailed after registration, and the webinar itself will be available to watch on Screendaily.com after it has taken place.
Speakers
Vanja Kaludjercic is director of International Film Festival Rotterdam (IFFR), having taken up the position in March 2020. She was previously director of acquisitions at Mubi and also served as head of Holland Film Meeting; was a programmer at the Sarajevo Film Festival; and held roles at Les Arcs European Film Festival, Cinéma du Reel and CPH:DOX.
As part of IFFR's management team, Marit van den Elshout heads the IFFR Pro department which includes all industry-related initiatives of the festival, including co-production market CineMart and the Hubert Bals Fund. Van den Elshout has served on several selection committees, including for the Rotterdam Media Fund, the Netherlands Film Fund and the Dutch Cultural Media Fund, and previously worked as industry liaison for the Melbourne International Film Festival and as advisor and international liaison on Durban FilmMart.