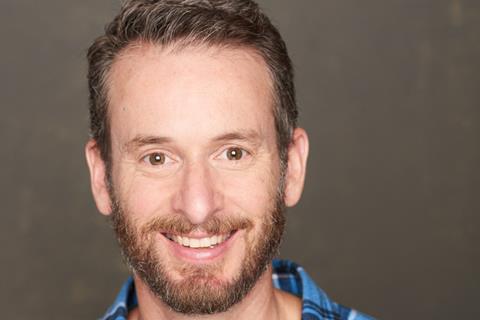 It took almost three years for Canadian-born animation director Chris Williams to make Annecy sensation, The Sea Beast, with two of those years spent in the pandemic from home, without ever meeting most of his lead actors in person.
"We would have these three to four-hour-long intense sessions with the actors [on Zoom] and then might not see them again for months," says Williams. He did manage to meet UK actor Jared Harris a couple of times prior to lockdown.
Rising UK actor Zaris-Angel Hator heads the voice cast with New Zealand's Karl Urban, alongside the UK's Dan Stevens and Marianne Jean-Baptiste.
The Sea Beast follows a young girl who stows away on a ship that hunts sea monsters, developing an unlikely friendship with a monster hunter and they embark on a journey into uncharted waters.
The film made its world premiere at the Annecy International Animation Film Festival in June and is now streaming on Netflix after a brief theatrical release in North America and the UK in early July.
Williams had spent a year and a half working with his visual development team before the pandemic forced them all to work from home.
"One of the things that I love about animation is that it's the most collaborative art form," he says of the ease with which the team moved forward. "There are hundreds of people that work on one piece of art over the course of years."
Williams co-wrote the story with Neil Benjamin and says his inspiration for The Sea Beast came from his early love for King Kong. "The idea of this giant creature, that you ultimately feel great empathy for, alongside the idea of an uncharted island or this mysterious place beyond the horizon, that pure adventure story really appealed to me."
To capture the reality of life on sea, William visited various ships including the HMS Suprise at the Maritime Museum of San Diego where Master And Commander: The Far Side of the World was previously shot. He worked with technical and historical consultant Gordon Laco, on how battles at sea, ship hierarchy and sailor talk would be depicted in the film.
However, it was the more minor intricate details of the ship that proved the hardest challenge when designing the film. An animator-friendly rope rig was developed to provide better feedback to the animators to control the depiction of static versus the simulated parts of a rope. The Inkline technology from Spider-Man: Into the Spider-Verse was adopted to create animator-controlled wrinkles called CreaseLines "that displaces the geometry at render time", as Williams puts it.
"Everything in animation is a choice," he says. "There is the desire with every film to keep pushing the limits of technology and artistic direction, and more than anything I ever worked on I wanted a feeling of immersive-ness and rich history."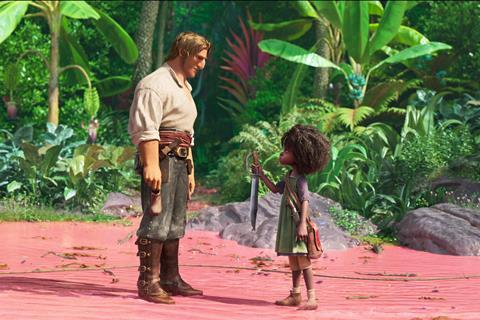 Williams studied animation at Sheridan College in Canada before joining Walt Disney Feature Animation in Florida as an intern. He directed his first film Bolt for Disney in 2008, followed by Big Hero 6 on 2014. He was a co-director on Moana in 2016.
After 25 years at Disney, Williams says he wanted a change from the pressure of making films that live or die by their opening weekends.
"There was always this weight on the opening weekend of the film of how a movie would be sold and be perceived," he explains. "Once it had its first Saturday the rest was history. You became subject to the luck of the draw and what it was up against. It felt like a little arbitrary at times on which movies could find an audience and which movies couldn't."
And so he took the idea of The Sea Beast to Netflix. As a director he has foregone the highs and lows of an exclusive theatrical release but says working wtih the US platform has allowed him instead to "make cinema that gets to live on in people's homes".