Feature debuted at Sundance Film Festival.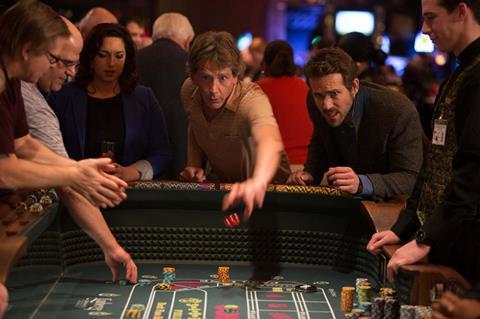 Australian actor Ben Mendelsohn is to attend the 50th Karlovy Vary International Film Festival (KVIFF) (July 3-11) to present his latest film, Mississippi Grind, alongside director Ryan Fleck.
The film, which debuted at Sundance earlier this year, is from directing duo Anna Boden and Ryan Fleck, and co-stars Ryan Reynolds and Siena Miller.
Mendelsohn has come to international attention in recent years since taking the lead role in Animal Kingdom (2010). He has landed roles in Christopher Nolan's The Dark Knight Rises (2012), crime-thriller Killing Them Softly (2012), and Ridley Scott's historical epic Exodus: Gods and Kings (2014).
Last year's Karlovy Vary IFF included British prison drama Starred Up (2013), for which Mendelsohn won a British Independent Film Award.
His upcoming features include Blackbird, which co-stars Rooney Mara, and Star Wars Anthology: Rogue One.