Festival also confirms Michael Moore set to compile next year's 'Top 10'.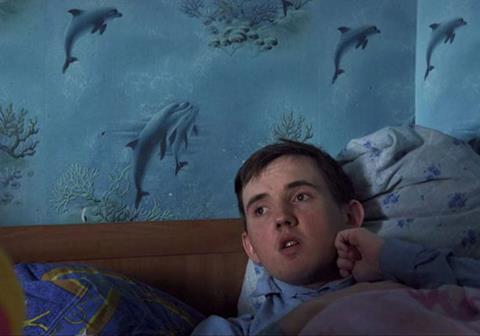 At a packed ceremony in Amsterdam last night, the 28th International Documentary Film Festival Amsterdam (IDFA) announced its prizes.
In previous years, the IDFA award ceremony was held during the festival's final weekend but the event was brought forward to Wednesday night so that more industry delegates and filmmakers could attend.
Among the main prizes, Jerzy Sladkowski's Don Juan won the VPRO IDFA Award for Best Feature-Length Documentary and Ukrainian Sheriffs by Roman Bondarchuk won the IDFA Special Jury Award for Feature-Length Documentary.
The prize for the best Dutch documentary went to Ester Gould for A Strange Love Affair With Ego.
The festival's opening film A Family Affair by Tom Fassaert was awarded the IDFA Special Jury Award for Dutch Documentary.
Attendance / Michael Moore
Festival organisers expressed their happiness at ticket sales. Attendances fell sharply at the beginning of the festival as a direct result of the Paris attacks but recovered strongly and are are expected to reach 245,000 (down from 255,000 last year).
It has also now been confirmed that an illustrious guest, Bowling For Columbine and Fahrenheit 9/11 director Michael Moore, will be attending next year's event to programme his top 10.
"I went to Toronto to meet him (Michael Moore) during TIFF," said festival director Ally Derks of the US director, whose latest title is Where To Invade Next.
"He will compile the Top 10 and I hope he will do it as good as Errol Morris, who was fantastic."
Morris was in Amsterdam this week presenting his top 10 and was the subject of an IDFA retrospective. "Errol went to every screening. He did the introduction to every film," Derks said of the US director behind The Fog Of War and seminal doc The Thin Blue Line.
At IDFA, Morris confirmed that he is working on a six-hour true crime murder mystery documentary for Netflix.
Industry buzz titles
This year's IDFA has been a hive of industry activity. One film generating buzz among buyers has been Thru You Princess, represented by First Hand Films.
On the eve of the festival, the film was sold to the US (Magnolia/Particpant) while Against Gravity also came in to take Polish rights.
First Hand has been doing a roaring business on its IDFA slate with several of its films finding buyers. Among the many deals, Faith Love Desire went to Against Gravity, PL and to Alexander Street Press for the US.
Faith Love Desire is a documentary series looking at religious beliefs among Muslims, Christians, Jews, Hindus and Buddhists and exploring how religions have striven to regiment people's sex lives.
Company CEO Esther van Messel also confirmed that First Hand's Swiss releasing arm will re-release Oscar winnining Edward Snowden doc Citizenfour to tie in with the launch next year of Oliver Stone's biopic Snowden, starring Joseph Gordon-Levitt as the CIA employee who leaked thousands of classified documents to the press.
It is also understood that Netflix has acquired IDFA opening film A Family Affair by Tom Fassaert.
Another film whose world premiere at IDFA provoked intense media interest was Becoming Zlatan, a film from Swedish directors Fredrik and Magnus Gerten looking at the early career of footballer Zlatan Ibrahimovic.
The doc uses extensive footage shot by the Gertens of the footballer when he was starting his career at Malmo FF.