The 27th Tokyo International Film Festival (TIFF) opened today with the premiere of Disney animation Big Hero 6, presented by its creators including directors Chris Williams and Don Hall.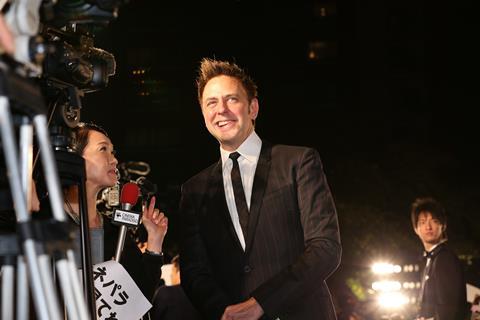 With a focus on animation this year, the fest's red carpet – changed back from the ecologically-themed green carpet of previous years – saw Japanese superhero Ultraman and other animation characters along with J-pop group Arashi, prime minister Shinzo Abe and Guardians Of The Galaxy director James Gunn, who is heading the competition jury.
"I have three heroes and they're all Japanese – Ultraman, Saber Rider and Akira Kurosawa," said Gunn, declaring himself excited to be in Tokyo and at the festival, looking for unique films with "something specific to say".
Directors Eric Khoo, John H. Lee, Robert Luketic, casting director Debbie McWilliams and director and comedian Hiroshi Shinagawa join Gunn on the competition jury.
John Lasseter, executive producer of the heavily Japanese-influenced Big Hero 6 said: "This film was made with a lot of heart. The heart of our films is a foundation in which we build the whole story on. One of the things I love about this country is heart. We hope Japanese audiences feel the same heart."
He added: "May you see amazing films. May they entertain you. May they inspire you. May they fill your hearts with warmth. Because we are so proud as group of animation geeks from California to be here at the Tokyo film festival presenting our film as the opening film. Thank you."
TIFF will screen 175 official selections from 42 countries and regions, with 32 world premieres and three international premieres. The fest runs until Oct 31.