I Can Quit Whenever I Want wins the Golden Puffin; Shawn Christensen's Before I Disappear gets special jury mention.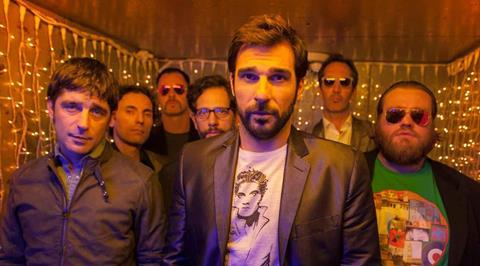 Italian comedy I Can Quit Whenever I Want (Smetto quando voglio) has won the Golden Puffin at the Reykjavik International Film Festival (Sept 25 - Oct 5).
The film marks the directorial debut of Sydney Sibilia and topped the 12 titles in RIFF's New Visions competitive strand, which are all first or second features.
The story centres on a university researcher who is fired because of cutbacks and decides to produce drugs with his former colleagues
A special mention of the jury was given to drama Before I Disappear, written, directed and starring Shawn Christensen.
The jury comprised Icelanic actor Björn Thors, international distributor Pascale Ramonda, Film London CEO Adrian Wooton, Peter Debruge, and festival advisor Margrét Hallgrímsdóttir, keeper of the national treasures and the manager of the Office of National Heritage.
The jury described Sibilia's comedy as "wild and enormously entertaining".
Christensen's drama was described by the jury as "lively and ultimately life-affirming".
Other awards
Environmental Award
Waiting for August
Dir.: Teodora Ana Mihai
ROM/BEL
Church of Iceland Award
Villa Touma
Dir.: Suha Arraf
Golden Egg
Thirteen Blue
Dir.: Jacqueline Lentzou
GBR
Best Icelandic Short
A Painter
Dir.: Hlynur Pálmason
ICE/DEN
Special Mention of the Jury
Sub Rosa
Dir.: Thora Hilmarsdóttir
ICE/GBR
FIPRESCI AWARDS
Bota
The World
Dir.: Iris Elezi & Thomas Logoreci
ALB/ITA