Actor John Turturro to visit Jerusalem and take part in opening ceremony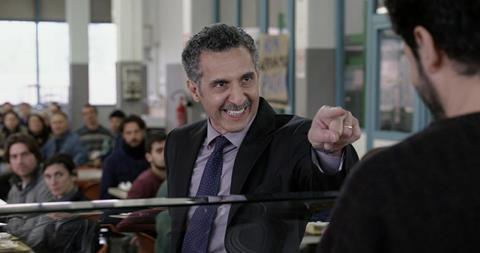 Nanni Moretti's My Mother (Mia Madre) is to open the 32nd Jerusalem Film Festival (July 9-19).
The movie's premiere in Israel will be screened at the Sultan's Pool on July 9, following its world premiere in Competition at the Cannes Film Festival last month.
The opening ceremony will be attended by John Turturro, who stars in the movie.
Italian maverick Moretti's latest film, which stars Margherita Buy alongside the director, is a return to the family drama he explored in 2001 Palme d'Or winner The Son's Room.
This time it's a mother's slow decline that sparks the melodrama, leavened by comic touches courtesy of a film within the film featuring a US actor played by Turturro.
Moretti's previous film in Cannes Competition was 2011 papal dramedy We Have A Pope (Habemus Papam).
JFF director Noa Regev said the selection of the film paid tribute to "the inspiring Lia van Leer, the Cinematheque's founder who passed away this year".
"This movie is both sad and funny, reflecting Lia's legacy – her love of people and love of cinema.," she added.
Closing ceremony
The festival's closing ceremony, to be held at the Sultan's Pool on July 18, will be The Godfather Live, a cinematic musical event in which Francis Ford Coppola's legendary film will be projected on a giant screen with live music.
The famous soundtrack, composed by Nino Rota, will be performed by the Jerusalem Symphony Orchestra conducted by Justin Freer.
This year's JFF will comprise more than 200 films, including both Israeli and international films.