Highlights of the main competitive strand that showcases top new Brazilian cinema.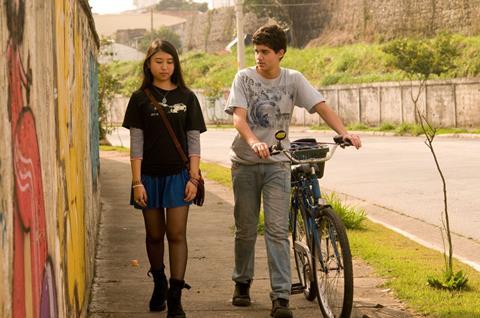 The heart of Rio International Film Festival (Sept 24 - Oct 8) has always been the Première Brasil programme, that has kicked off today at the Cinepolis Lagoon.
One of the most prestigious sections of the festival and the main competitive one, Première Brasil has served as the leading local showcase of contemporary Brazilian cinema for the last 16 years.
Over 40 features and documentaries will be screened until October 8, when the jury awards will be presented. The programme often anticipates what will be seen in terms of Brazilian cinema in the international film festivals to come. The most striking example was Elite Squad, which opened Rio in 2007, winning the Golden Bear in Berlin the following year.
This edition includes the latest work from established veterans, such as Murilo Salles, who will present Means to An End, alongside promising new talents, such as Gregorio Graziosi and Daniel Aragão.
Graziosi will have in Rio the Brazilian première of his debut feature film, Obra, the story of a man in search of his dark origins which screened recently at Toronto International Film Festival.
I Swear I'll Leave This Town, that explores a father/daughter relationship, is the second feature by Aragão after Good Luck, Sweetheart, awarded with the Cinema & Gioventù Jury Prize at Locarno in 2012.
Salles, who has 12 films under his belt, follows in Means to An End the steps of a young couple who moves to Brasilia hoping to solve the relationship problems. Because she is a journalist and he works in advertising, a senator campaign awakens a fight for power which accentuates the differences between them, besides exposing the daily life in the centre stage for Brazil's major political decisions.
Lirio Ferreira, who had his Arido Movie selected for Venice in 2005, will show Blue Blood, the story of a brother and sister from a volcanic island who were separated during childhood. The boy becomes a circus bullet man and returns to the island 20 years later.
Chico Teixeira's Absence is another highlight of Première Brasil this year. The drama about a boy in transition to adulthood is the second fiction film of the director, whose first title, Alice's House, was selected for the Panorama section in Berlin, in 2007.
"Rio is the perfect place for the world première of Brazilian films, like Absence, which I hope will have an international career," said Teixeira, who cancelled private screenings to buyers in Paris and Berlin after his film was selected for Rio.
"Over the years Première Brasil has become one of the most important showcases of national cinema, atracting cinema professionals, festival representatives and press from all over the world."