First edition of the new Icelandic film festival to open with award-winning actor Sverrir Gudnason in attendance.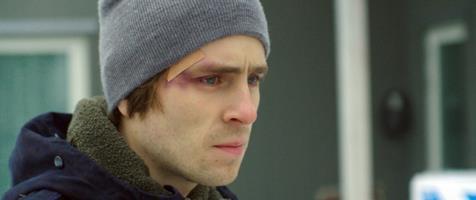 The inaugural Stockfish Film Festival (Feb 19-March 1), launched by a group of industry veterans, is to kick off in Iceland with Jens Östberg's crime thriller Blowfly Park (Flugparken).
The film's star, Sverrir Gudnason, will be in attendance as an honorary guest of the festival. The crime thriller saw Gudnason pick up the best actor award at Sweden's Guldbagge awards last month.
Director Östberg will also attend the festival to present the film.
Blowfly Park will also be a part of the Stockfish on Wheels initiative, where a select few films from the festival will tour Iceland afterthe festival. Amongst other films screening at Stockfish are Party Girl, Black Coal, Thin Ice, Goodbye to Language 3D and The Kidnapping of Michel Houellebecq.
Stockfisheffectively revives the Reykjavik Film Festival (RFF), which ran from 1978 to 2001.
The organisers, led by Oscar-nominated filmmaker Fridrik Thor Fridriksson (who also spearheaded RFF), said they want the event to focus on "a focus on industry networking, showcasing home-grown talent and Iceland's fabled locations and attractive tax rebate".
Stockfish is created by Iceland's industry guilds to run at the country's only arthouse cinema, Bio Paradis, which is located in downtown Reykjavik and backed by the guilds.
The national EDDA awards will be held during the festival and there is also cooperation with Kosmorama, Trondheim's International Film Festival in Norway.
Funding for the non-profit festival comes from the City of Reykjavik and Promote Iceland.
Stockfish's industry initiatives will include works-in-progress presentations and a screenwriting workshop for Icelandic writers.
Foreign guests will include French director Rachid Bouchared (London River, Camille Claudel 1915) and British actress Brenda Blethyn.
Pavel Jech, dean of the Czech film school FAMU, will host a masterclass.
Icelandic cinematographer Sigurður Sverrir Pálsson will also be a guest of honour and a retrospective of some of his films will be screened at the festival. He will attend Q&As for three of his films: Land and Sons (1980), Tears of Stone (1995) and Cold Light (2004), which earned him an EDDA Award.
The new festival is completely separate from the Reykjavik International Film Festival, headed by Hronn Marinosdottir. RIFF hosts its 11th edition Sept 25-Oct 5.