Iranian director and novelist Narges Abyar's latest film Breath explores the impact of war on children. It receives its international premiere In Competition at Tallinn Black Nights.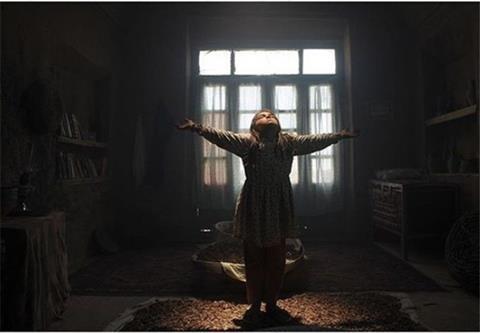 Set against the backdrop of the late 1970s, the film (pictured) revolves around Bahar (played by Sarah Nour Mousavi), a feisty, young girl growing up in poverty alongside her three boisterous brothers, father and grandmother after the death of her mother.
A spirited and intelligent child Bahar dreams of becoming a doctor so she can treat her father's chronic asthma. But when war breaks out between Iraq and Iran in September 1980, her difficult life is made harder. Her father departs for the war-front and she goes to live with relatives in the desert city of Yazd. A missile strike on the family home further shatters the dreams she once held.
Abyar talked to Screen about her challenging project.
What was the inspiration for the film?
It's based on a novel that I wrote it myself. A part of it came to my mind from my own experiences as well as the experiences of many people around me
How did you find the child actors? Had they acted before?
One of the children has played before but for Sarah Nour Mousavi, the main actress, it was the first time she appeared in front of the camera. Sarah was selected from about two thousand children. We went to a lot of schools to find the best choice, and many children came to our office.
How was it working with the child actors?
It was really difficult. We did a series of training sessions and rehearsals in pre-production. But the exercises were not related to the movie. They were just to get the kids ready to act. And when we started filming, we tried to put them in different situations to find the best performances.
What was the thinking behind intercutting the piece with animation?
It captures what's going on in the kids' imagination, which is also in the novel. I wanted it to be in harmony with the film and not create distance between the audience and the film. So we selected 2D animation to be close to the perspective of children's drawings. We investigated many types of children's drawings and finally, after many discussions with the animator Hossein Gowhari, we selected this type of animation.
How has the film been received in Iran?
Ordinary people and critics liked it. We received good reactions and reviews. But some people did not like how it portrayed the consequences of war and I don't know why. I displayed the consequences of the war to show how disgusting war can be. Anyway, it's my vision and I will show the obnoxious aspects of war in my next films too.
Do you have a new project in development?
I'm working on a script that is based on another novel.