The Estonian debut filmmaker Priit Pääsuke discusses his East of The West competition entry.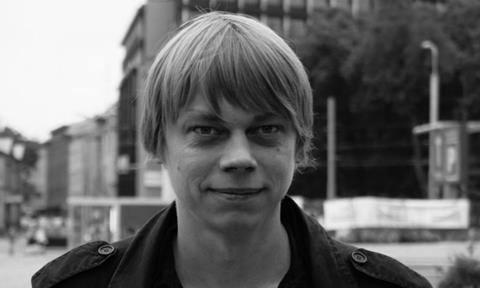 Based on a play by writer Paavo Piik, Estonian feature The End Of The Chain is a clever, wryly comedic existentialist drama which takes place in a fast-food restaurant on its final day before closing down. The Waitress (Maiken Schmidt) stands behind the counter and watches as a parade of human life comes walking in, from an arguing couple to a poet performing in front of a clearly unsuitable audience. As she watches these episodes unfold, she begins to question the direction her own life has taken.
Screening in Karlovy Vary's East of the West competition strand (the film was presented as a work in progress at last year's festival), Priit Pääsuke's debut feature plays with reality as it explores the absurdity of the human condition. The film was produced by Marianne Ostrat of Alexandra Film, with Luxfilm, Filmivabrik, Angel Films, Cineunit and 1Agentuur on board as co-producers.
Pääsuke tells Screen the origins behind his debut and how good design can lead to people ordering a burger.
What was your background before making your debut feature?
Before entering filmmaking, I was mostly involved in experimental electronic music. I did my BA at Tallinn's Baltic Film and Media School in film directing and am now finishing a MA program in theatre and film directing. Right after BA studies, I established the film studio Luxfilm with some of my friends. It somehow happened that I ended up producing a feature [2016's Polar Boy] before now directing one.
You've made a number of well-regarded shorts. Were you nervous going into your first full-length feature?
I was more excited than nervous. We shot The End Of The Chain in only 13 days during the darkest time of the year when we had only three to four hours of shootable daylight per day. The conditions were more than challenging and I always knew that there would be no time to reshoot anything.
What drew you to Paavo Piik's play?
I happened to see the play and I liked it. It had sharp humorous dialogue and somehow Paavo managed to put all aspects of life into this one day in a burger joint. This wall we have between the real "me" and the virtual "me" is inevitable. We all have an inner urge to talk about it. Paavo was ready to adapt his play into a film script.
There are hints of Jim Jarmusch in the film's episodic approach, while the dry humour is reminiscent of Aki Kaurismäki. Are they influences?
I like them both. Jarmusch's films are all quite different which I like and I admire the simplicity in Kaurismäki's works. But I can't really say what influences me. Sometimes you see or hear something very minor that triggers you. It can be little piece of text or a sound or the way light appears in some shots. Music and paintings inspired me more in this work. I listened to some unpublished Estonian electronic music and [media artist] Thomas Köner in the early stage of working on The End Of The Chain. I even sent some music to the scriptwriter to describe the atmosphere in some of the scenes.
How was the film funded? Did you receive film agency support?
We had modest production support from the Cultural Endowment of Estonia but it was mainly private investment. The script wasn't really story-driven, it was more about characters or situations, and it is harder to finance this kind of project, especially if it's your first feature. Luckily, I had producer Marianne Ostrat by my side, who believed in me and the project. At some point, we decided to just go for it and enjoy the freedom behind it.
The burger joint is itself a big character in the film. Did you spend a long time looking for the location?
It was challenging to find a suitable place so eventually we had to build the whole interior. In the middle of the shoot, some people came in and asked for a burger. We were flattered, of course.
Where does The End Of The Chain fit into the current crop of films coming from Estonia?
At the moment, the production volume is significantly higher than usual with a new micro-budget scheme and projects commissioned in the framework of the Estonian Republic's upcoming 100th anniversary. Since The End Of The Chain is a film based on a relatively unconventional script and produced outside of all these existing financing schemes, we feel it's regarded a bit as a surprise. But I felt a lot of excitement, emotional and moral support from fellow filmmakers and the Estonian film community while making this film.
What are you hoping for from Karlovy Vary?
I'm really happy at being selected and I think this festival has a good vibe. I hope Karlovy Vary gives a good push for the film and for my future projects.