A senior figure at Argentina's film body has told Screendaily he does not believe the incoming centre-right government will slash arts funding.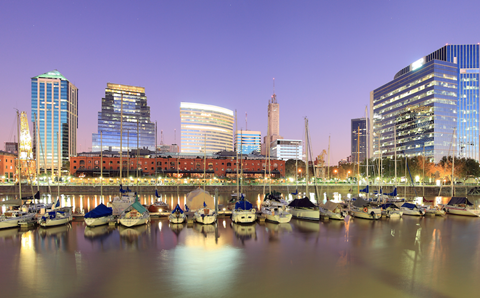 Bernardo Bergeret, head of international affairs at INCAA (Instituto Nacional de Cine y Artes Audiovisuales) and co-director of the Ventana Sur market that wrapped last week in Buenos Aires, was speaking on the eve of the start of Mauricio Macri's new term.
Victory in the national polls for the pro-business mayor of Buenos Aires on November 22 ended the 12-year rule of the left-wing, Peronist Front for Victory (FpV).
It also sparked fears among the local film industry that state funding of film and other sectors would decline.
"We will still have funding of cinema," said Bergeret. "I don't think there will be any big changes."
Yet others at Ventana Sur were not so confident. Cambiemos (Let's Change) party leader Macri ran on a platform of slashing public spending, lifting currency controls and welcoming foreign investment.
This is in contrast to the policy of welfare programmes and nationalised industry espoused by Cristina Kirchner during her two terms and the preceding four years of rule by her late husband Nestor Kirchner.
While the FpV government reduced unemployment 30% since 2002 from 20% to 7% it also drove up inflation to 25%.
Macri is a former Boca Juniors football club president and the son of one of Argentina's wealthiest industrialists. He was kidnapped for 12 days in 1991 by a gang of corrupt police officers.