Dirk Gently's Holistic Detective Agency to make Hall H debut.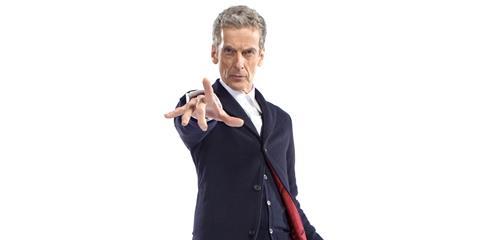 BBC America will host the final Doctor Who panel with star Peter Capaldi on July 23.
The beloved British sci-fi series was part of BBC America's first slate of TV shows presented at Comic-Con six years ago.
The panel will feature Capaldi, Pearl Mackie, Matt Lucas, Michelle Gomez, writer and actor Mark Gatiss and showrunner Steven Moffat.
Chris Hardwick will moderate the panel that will give fans an exclusive sneak peek of the upcoming Doctor Who Christmas Special, the final special starring Capaldi as the Time Lord, written by lead writer and executive producer Moffat.
The session in San Diego Comic-Con's Hall H will also mark a first outing for Dirk Gently's Holistic Detective Agency
The series, currently in production on the second season, is based on the book by Douglas Adams and centres on an investigator of the supernatural.
Kevin Smith will moderate that panel featuring Elijah Wood, Samuel Barnett, creator Max Landis, and showrunner Robert Cooper, as well as additional cast.