EXCLUSIVE: Flies Collective selects two narrative features, one documentary short, and one narrative short to split $15,000 production grant.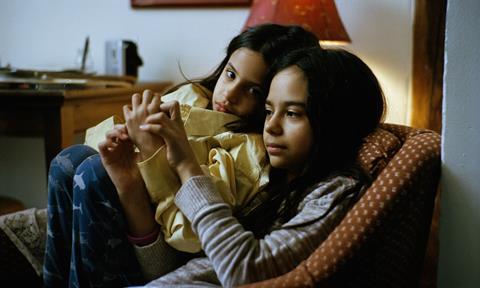 Flies Collective, a New York-based production company founded by filmmakers Daniel Patrick Carbone, Zachary Shedd and Matthew Petock, have announced the winners of the inaugural Flies Collective Film Grant.
The Flies Collective Film Grant supports independent narrative, documentary and experimental features and shorts.
The four winning projects are:
Nettles directed by Raven Jackson. narrative short;
Where The Boys Are directed by Joshua Gleason. narrative feature;
The Cure For Fear directed by Lana Wilson. documentary short; and
The Earthenware Head directed by Jared Hutchinson. narrative feature.
Flies Collective became known for the 2013 Berlin International Film Festival selection Hide Your Smiling Faces, as well as Americana, and the experimental anthology film collective:unconscious. The company's founders first worked together on 2011's A Little Closer.
The four projects will split a $15,000 production grant.
Carbone said: "It is both humbling and exciting to be able to back such a talented group of filmmakers with our grant, and we hope to continue to provide a support system for them and their bold and original projects well into the future."
Petock added: "This has been a humbling and deeply inspiring process. One that's made me very proud of our community, and proud to call myself an independent filmmaker. We received almost two hundred submissions - more truly great and very worthy projects than we could have ever predicted."
"For that reason, it was a really difficult review and selection process, but ultimately I couldn't be more proud to support these four outstanding films. These filmmakers have bold, courageous voices and their films represent all the best qualities of truly independent cinema."
For more information on the Flies Collective Film Grant, click here.