Trio announced as recipients of Patron of the Artists Awards.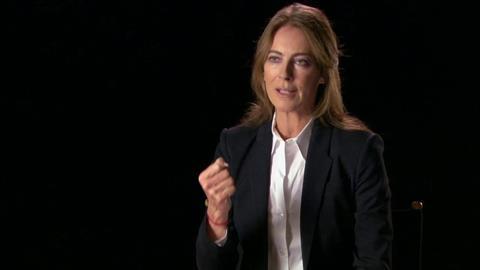 The SAG-AFTRA Foundation has announced Judd Apatow, Kathryn Bigelow, and Netflix chief content officer Ted Sarandos as recipients of its Patron of the Artists Awards.
The award honours industry leaders who are champions of the arts and whose history of fostering creativity and creating opportunities for actors has made a positive impact on the acting profession and the performing arts.
The SAG-AFTRA Foundation's celebration takes place on November 9 in Beverly Hills.
Apatow's credits as director, producer or writer include hit comedies The 40-Year-Old Virgin, Bridesmaids, Knocked Up and Superbad. Apatow recently received an Emmy nomination for the ESPN Films: 30 for 30: Doc & Darryl, which he co-directed and produced.
Kathryn Bigelow won the best director Oscar and shared the best picture award for The Hurt Locker and directed current release Detroit, which expands wide this week after a limited maiden launch through Annapurna. Her credits include Zero Dark Thirty, Strange Days, and Point Break.
Sarandos has led content acquisition for Netflix since 2000. Sarandos is a Henry Crown Fellow at the Aspen Institute, and serves on the board of Exploring The Arts, a non-profit focused on arts in schools.
Previous recipients include Lee Daniels, Megan Ellison, and Rob Marshall. The Patron of the Artists Awards event includes musical performances with ticket sales benefitting the SAG-AFTRA Foundation.
Since 1985, the SAG-AFTRA Foundation has granted more than $18.5m in financial and medical assistance including $7.5m in scholarships to SAG-AFTRA artists and their dependents.
Honourees for the non-profit's Actors Inspiration Award, event performers and presenters will be announced over the coming weeks.
SAG-AFTRA Foundation president JoBeth Williams said: "We are excited to pay tribute to three extraordinary people whose creative impact on the performing arts has produced ground-breaking opportunities for a worldwide community of artists. As a director, writer and producer, Judd Apatow is known for discovering and nurturing some of the most beloved comedic actors and actresses on television and in film."
"Kathryn Bigelow is a trailblazing director and producer whose risk-taking gambles on unknown talent have expanded the careers of many artists both in front of and behind the camera. Ted Sarandos is an innovator whose executive leadership has created and supported tens of thousands of industry jobs. Judd, Kathryn, and Ted are the epitome of what it means to be patrons of artists and we are proud to honour them."
For more information, click here.