Benderspink co-founder specialised in spec scripts.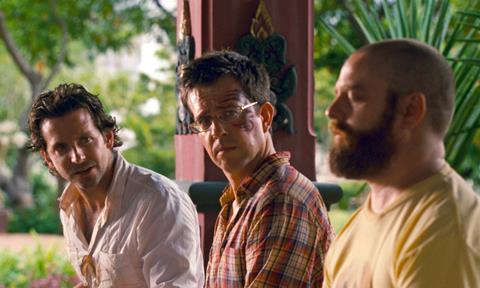 J.C. Spink, executive producer of The Hangover trilogy and a producer on A History Of Violence, died on Tuesday night at his home in West Hollywood. He was 45.
No cause of death was immediately known and an autopsy has yet to be carried out.
Originally from Philadelphia, Spink co-founded the management-production company Benderspink with his partner, fellow Bucknell University graduate and fellow Zide-Perry Productions assistant Chris Bender.
The two ran the company together for 18 years, until they parted ways last year.
In their first year of operation, the producing-management duo, who specialised in spec screenplays, sold more than 20 scripts and helped set up American Pie, which grossed $235m globally.
Highlights included a first-look deal with New Line Cinema, where they set up such films as The Butterfly Effect, Monster-In-Law, and We're The Millers.
Benderspink's big spec sales led to the latter two films, as well as The Ring.
In a span of nearly two decades, Spink racked up credits on films such as The Hangover, The Ride Along films and The Incredible Burt Wonderstone. He was nominated for a Gotham Award for A History Of Violence in 2005.
Spink is survived by two brothers, Brian and Dan, his parents Marsh and Helyn, two sisters-in-law, and a niece and nephew.