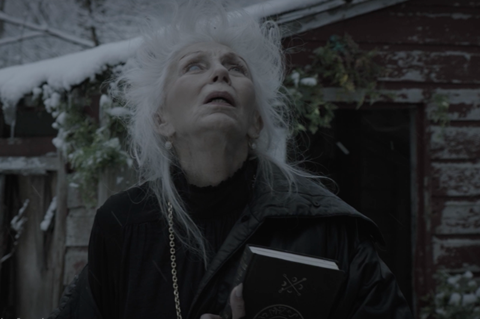 101 Films International has boarded world sales on Ben Charles Edwards' UK horror Father Of Flies, which it is launching at this week's virtual American Film Market.
The film debuted at North Hollywood Cinefest in the US in October, and will have its UK debut this week at the Raindance Film Festival in London.
Father Of Flies is a story about a young boy who finds his mother pushed out of the family home by a strange new woman; he must confront the terrifying supernatural forces that seem to move within her.
The film stars Camilla Rutherford, Sandra Andreis, Davi Santos, Page Ruth and the late Nicolas Tucci, who passed away last year after the film had finished production.
It is written by Edwards and Nadia Doherty, based on a story Edwards wrote as a youngster. Edwards, Kirsty Bell and Phil McKenzie produced the film for UK company Goldfinch.
Father Of Flies is Edwards' second feature after 2015's Set The Thames On Fire. He has credits as a producer on Sadie Frost's Quant and Bell's A Bird Flew In.