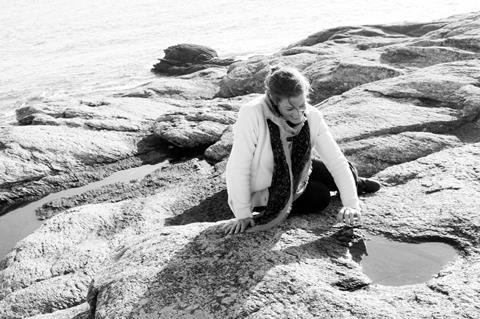 Emily Atef's Berlinale Competition film 3 Days in Quiberon has dominated the nominations for this year's German Film Awards (also known as the Lola Awards).
It scored ten nods, including best feature film, best direction, best lead actress (for Marie Bäumer), best supporting actor, best cinematography and best film score.
The Rohfilm Factory production will compete in the best feature film category with another of this year's Berlinale competition films, Thomas Stuber's In The Aisles, the Berlinale Special title The Silent Revolution, as well as Fatih Akin's Golden Globe winner In The Fade, Robert Schwentke's Second World War drama The Captain and Valeska Griesebach's Cannes 2017 title Western.
Each of the six nominated productions in this category received a nomination premium of €250,000 to be invested in a future film project.
Andres Veiel's 2017 Berlinale competition film Beuys was one of three titles nominated in the best documentary category along with Milo Rau's The Congo Tribunal and Ziad Kalthoum's festival favourite Taste Of Cement, with each of them awarded €100,000.
Tobias Wiemann's Mountain Miracle - An Unexpected Friendship and Michael Schaerer's The Little Witch both picked up €125,000 nomination premiums in the best children's film category.
In The Fade and The Captain received five nominations apiece, followed by four each for In The Aisles, Manifesto and The Silent Revolution.
Rupert Everett's directorial debut The Happy Prince was nominated in the category for best costume design along with costume designers for Manifesto and The Silent Revolution.
At the official nominations announcement, Iris Berben, president of the German Film Academy, revealed that the veteran writer-director-producer-actor Hark Bohm will receive this year's Honorary Lola for his services to German cinema.
Bohm is also nominated in the best screenplay category along with Fatih Akin for their collaboration on the script for In The Fade.
Berben also announced that the Lola for the commercially most successful film of 2017 will go to Bora Dagtekin for the final part of his Suck Me Shakespeer (Fack Ju Göhte) trilogy, which was seen by over 6m cinema-goers in Germany last year.
The ceremony for the 68th German Film Awards will be directed by the Oscar-winning Filmmaker Sherry Hormann and held in Berlin at the Palais am Funkturm on 27 April.
The full list of nominations can be found here.