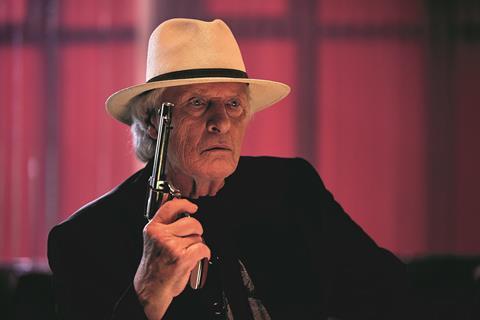 UK sales outfit 7&7 has taken rights on British snooker-themed indie thriller, Break, notable for featuring the final screen performance from Rutger Hauer (the Dutch star of Blade Runner and The Hitcher) who died last year.
Written and directed by Michael Elkin, Break follows a troubled but talented young snooker player who, helped by local kingpin (Hauer) and veteran Chinese pool champion (David Yip), attempts to break free from a world of crime and reach the glittering lights of Beijing to play in a prestigious Chinese snooker tournament that could save his life.
Details of the UK theatrical release are being negotiated but the film's British release is expected to coincide with Sheffield's 2020 World Snooker Championship.
Produced by Dean Fisher (The Bromley Boys) and Terri Dwyer, Break also stars Adam Deacon, Jamie Foreman and Luke Mably in key roles. The film features appearances by snooker stars including left handed Chinese ace, Liang Wenbo, Ken Doherty, who beat Stephen Hendry in the final of the 1997 World Championships, and Jack Lisowski,