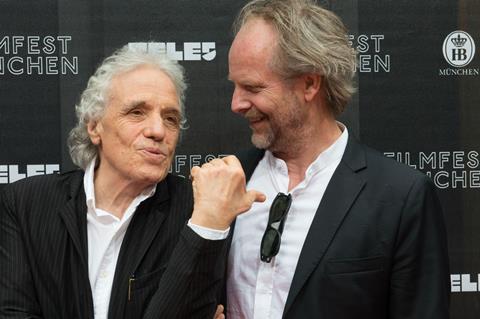 Rome-based US cult director Abel Ferrara is preparing a new feature documentary of Padre Pio, the controverisal Italian monk who became famous for exhibiting stigmata for most of his life.
Padre Pio died in 1968 at the age of 81. He was beatified and then canonised by Pope John Paul II in 1999 and 2002, respectively.
Also known as Saint Pio of Pietrelcina, he was born Francesco Forgione and given the name of Pio when he joined the Order of Friars Minor Capuchin.
Ferrara said he had watched German filmmaker Philip Gröning's 2005 film Into Great Silence about Padre Pio as useful background preparation. He was talking at the Munich Film Festival which he is attending along with Gröning. The latter is the subject of a retrospective at the festival and it was Ferrara introduced Gröning's latest feature film My Brother's Name is Robert And He Is An Idiot, to Munich audiences.
"We started talking about Abel's project when we had a Skype chat to discuss Abel's homage to me here at the festival," Gröning explained.
Ferrara also confirmed his long gestating narrative feature project Siberia, set to star his long-time collborator Willem Dafoe, will go into production at locations in Bavaria next February. Philipp Kreuzer and Jörg Schulze's production outfit Maze Pictures will serve as the German co-producer with Italy's Vivo Film as lead producer, and The Match Factory handling world sales.