EXCLUSIVE: HanWay boards Glenn Close, John Malkovich, Patrick Stewart, Minnie Driver comedy.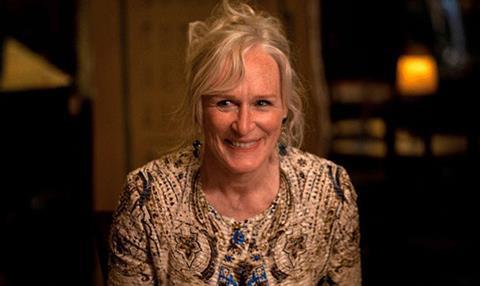 HanWay Films has boarded international sales rights to rom-com The Wilde Wedding, starring Glenn Close, John Malkovich, Patrick Stewart, MinnIe Driver, Jack Davenport and Yael Stone.
The film, currently in post-production, is written and directed by Damian Harris (Deceived) and produced by Moneyball executive producer Andrew Karsch.
Close plays a celebrated actress preparing for her wedding to a renowned English writer (Patrick Stewart) in the presence of both of their families. At the upstate New York wedding, both families get to know each other, leading to surprising results for each generation.
CAA represents domestic rights on the film.
New HanWay Films MD Gabrielle Stewart, formerly of Bloom, said: "The Wilde Wedding is a funny, poignant and utterly delicious meringue of a film! It's a delight to see Glenn Close and John Malkovich reunited, as they were so memorable in Dangerous Liaisons, and we're sure international distributors will adore this wonderful film."
Director Harris added: "The story is about finding love at any age. It was inspired by my mother Elizabeth's wedding to Jonathan Aitken, her fourth marriage. Her first marriage had been to my father Richard, and they had remained great friends. He had passed away before she married Jonathan, otherwise he would have been there. The film is my chance to have made that happen."
HanWay yesterday announced new market project The Trainer, which will reunite Liam Neeson and his Michael Collins director Neil Jordan.
Neeson will play John Moore, a premier race horse trainer in the west of Ireland, who becomes beset by tragedy. When a teenage refugee comes into his life the two bond over horse Allabelle.
The new look London-based sales team will also be talking to buyers about their live-action Pinocchio movie from Matteo Garrone, and Yorgos Lanthimos' The Killing Of A Sacred Deer.