The Exchange CEO Brian O'Shea has announced casting on the UK-China co-production ahead of the Santa Monica market next week.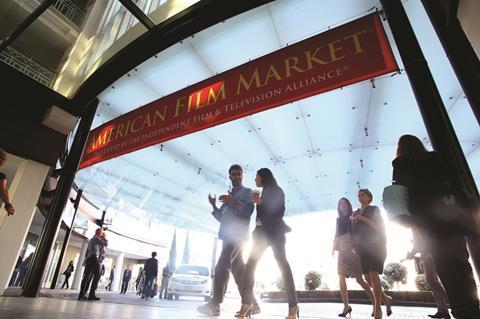 Ferguson will play the lead Ruth Harkness In The Lady And The Panda as a 1930s New York socialite who ventured into the Chinese interior and became the first person to bring a live giant panda out of the wild.
Justin Chadwick will direct and co-wrote the original screenplay with producer Laura Bickford and Holly Gent Palmo based on Harkness's original detailed correspondence.
Bickford produces with Michelle Qi of Europe China Picture Group, while executive producers are Joe Simpson of Miscellaneous Entertainment, Andrew Mann, Fiona Druckenmiller, Justin Brodle and Christopher Brough of Pandamotion Picture Company.
Production is scheduled to begin in the Sichuan region in the foothills of the Himalayas in China in November.
Ferguson will soon be seen in Sony's Life starring Ryan Reynolds and Jake Gyllenhaal and co-stars alongside Michael Fassbender in Universal's The Snowman.
She will return to shoot Paramount's M:I 6 – Mission Impossible with Tom Cruise and Jeremy Renner and is shooting Fox's The Greatest Showman On Earth with Hugh Jackman, Zac Efron and Michelle Williams.
"Rebecca's last five movies were wide releases by US studios and she has three more to be released in 2017," said O'Shea.
"The world sees her as a marquee name, and given her talent, charm, strength and beauty, she is the perfect lead for The Lady And The Panda and will bring this sweeping epic story to audiences across the globe."