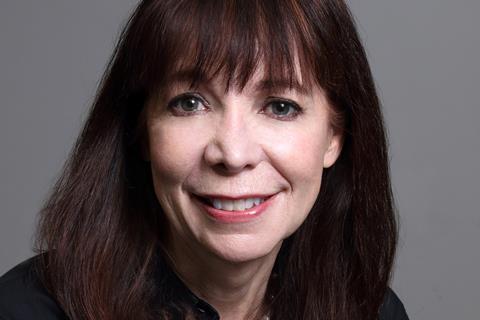 Writer-producer Alison Cross has been named by the Writers Guild of America West (WGAW) as the recipient of this year's Paddy Chayefsky Laurel Award for Television Writing Achievement.
Cross, best known for writing fact-based TV movies Serving In Silence: The Margarethe Cammermeyer Story and Roe vs. Wade, will receive the award at the Writers Guild Awards ceremony in Beverly Hills on February 11.
Previous winners of the award, which recognises a Guild member who has "advanced the literature of television and made outstanding contributions to the profession of the television writer," include Steven Bochco, David Chase, Diane English, Marshall Herskovitz and Ed Zwick, Shonda Rhimes, Marta Kauffman and David Crane and Aaron Sorkin.
Cross won the 1995 Emmy for Outstanding Writing for a Miniseries or a Special for Serving in Silence, about the US military's gay exclusion policy, and was nominated in the same category in 1989 for Roe vs Wade, based onthe landmark US Supreme Court abortion case. She is currently a co-executive producer on CBS' S.W.A.T. series and recently served as an executive producer on The Good Fight, CBS All Access' The Good Wife spinoff.
Her other credits include Queen Of The South, Murder In The First and Commander In Chief.
Commenting on the award, WGAW President David A Goodman said: "The Board of Directors is truly excited to give this award to such a skilled dramatist as Alison. She has a long and varied list of credits, but in all her scripts, whether on staff or as the sole creator, you hear the voice of a writer driven by the ideals of integrity and justice. Her impressive body of work has at times influenced society at large, and serves as an inspiration to all writers in the field."