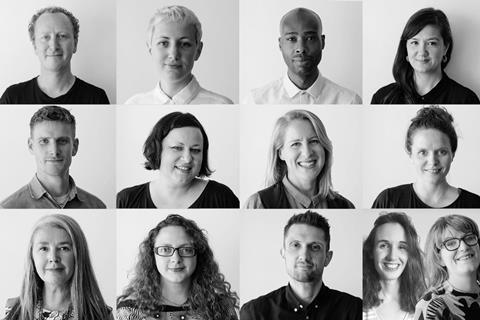 The ninth edition of UK film industry mentoring scheme Guiding Lights has named its crop of mentors and mentees.
This year's group of mentors includes Brooklyn director John Crowley, Elizabeth producer Alison Owen, Atonement producer Tim Bevan and Carol producer Elizabeth Karlsen.
Joining them are 45 Years director Andrew Haigh, Notting Hill director Roger Michell, London To Brighton director Paul Andrew Williams, American Animals director Bart Layton, and Rush producer Andrew Eaton.
As previously announced, this year's 13 mentees are: Demian Fox, Loran Dunn, Sean Spencer, Catryn Ramasut, Harry Macqueen, Nicky Lianos, Sarah McCarthy, Lucy Cohen Meloni Poole, Dominique Unsworth, John Hickman, Emilie Jouffroy and Kamilla Kristiane Hodøl. See the confirmed mentor-mentee pairings below.
Launched in 2006, Guiding Lights is run by arts organisation Lighthouse and backed by Creative Skillset's Film Skills Fund, the BFI's Film Forever National Lottery funds, with additional support from the Irish Film Board.
Previous graduates include Notes On Blindness pair James Spinney and Peter Middleton, Beast director Michael Pearce, Hunger producer Laura Hastings-Smith, and Adult Life Skills director Rachel Tunnard.
Commenting on the scheme, Creative Skillset's head of film, Gareth Ellis-Unwin said: "Mentoring with industry practitioners is an incredibly effective way to encourage and advise the next generation of screen talent and we thank those in the industry who take the time to offer their expertise in this way."
Elizabeth Karlsen, who first mentored on Guiding Lights in 2010, added: "Guiding Lights is an invaluable scheme, which addresses the increasing demands for talent in our over proliferating, content driven industry. It is a pleasure for me to feel that I am able to contribute in some way to the scheme by sharing the knowledge and experience I have been lucky enough to build over the course of my career to people entering the industry."
The pairings are:
Directors
John Crowley with Sarah McCarthy
Roger Michell with Sean Spencer
Andrew Haigh with Lucy Cohen
Bart Layton with Meloni Poole
Mentor to be announced with Nicky Lianos
Producers
Alison Owen with Catryn Ramasut
Andrew Eaton with Emilie Jouffroy & Kamilla Kristiane Hødol (Elation Pictures)
Tim Bevan with Dominique Unsworth
Elizabeth Karlsen with Loran Dunn
Writers
Paul Andrew Williams with John Hickman
Mentor to be announced with Demian Fox
Mentor to be announced with Harry Macqueen