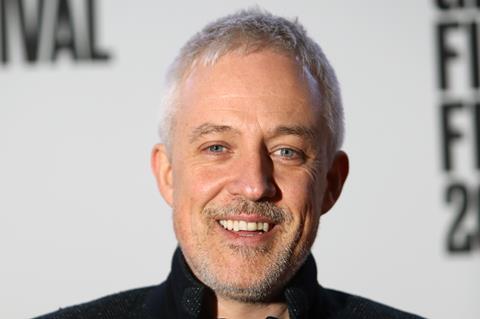 Tom O'Sullivan's Irish famine drama Arracht won the audience award at the Glasgow Film Festival (GFF)'s closing ceremony on March 8.
The film received its UK premiere at the festival and marks the feature debut of Irish writer-director O'Sullivan.
Set amid the Irish potato famine of the 1840s, with dialogue in Irish Gaelic, the story centres on a fisherman who finds himself having to care for a young girl after his decision to take in a former soldier with a dark past has unexpected consequences.
Arracht is set to be released in Ireland on April 3, after being picked up by burgeoning Irish distributor Break Out Pictures. It received its world premiere at Tallinn's Black Nights International Film Festival, where it played in competition last November.
Produced by Cúán Mac Conghail for Dublin-based production outfit Macalla Teoranta, it was supported by TG4, the Irish Film Board (IFB), and the Broadcasting Authority of Ireland (BAI) through the inaugural Cine4 development scheme.
This year's festival recorded a total of 43,147 admissions, up from last year's 42,224 and a new record for the event.
The 16th edition of GFF came to a close on Sunday (March 8) with Coky Giedroyc's How To Build A Girl, starring Beanie Feldstein (Booksmart) and adapted from Caitlin Moran's novel of the same name. It opened with Alice Winocour's Promixa on February 26. Both were UK premieres and marked the first time the festival had been bookended by female-directed features.
GFF expanded its industry strand from three to five days this year, spotlighting the distribution sector and launching a talent mentorship scheme for under-represented groups.
Marjane Satrapi, director of Persepolis and Radioactive, attended the event on Friday (March 6) for an industry focus talk hosted by Screen.