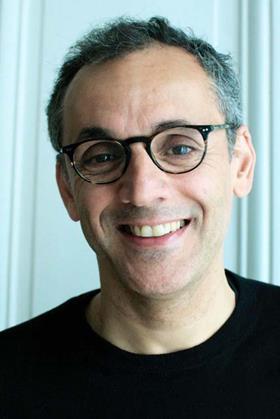 French producer Ilann Girard has boarded Bangladeshi drama The Salt In Our Waters, which he will co-produce through his Paris-based Arsam International.
Girard is producing with Dhaka-based mypixelstory, founded by the project's director Rezwan Shahriar Sumit. Gigi Dement, who produced Oscar-winning short God Of Love in 2011, is also on board as an individual producer.
Also scripted by Sumit, the project has already been awarded funding by the Spike Lee Film Production Fund in 2016 and Bangladesh's National Film Grant. It was selected for the Co-Production Market of India's Film Bazaar projects market in 2016.
Set in Bangladesh's southern coastal districts, the film follows a sculptor who moves to a remote fishing island to work on his next project, but soon finds himself facing both human resistance and the forces of nature, as the local community braces itself for a powerful cyclone.
Girard has producing credits including March Of The Penguins, Goodbye Bafana, Lebanon and When Day Breaks. He also recently produced another film about a sculptor, Stanley Tucci's Final Portrait, which stars Geoffrey Rush as Swiss master Alberto Giacometti.
Sumit, a graduate of New York University's Tisch School of the Arts, has previously directed short films that travelled to festivals including Copenhagen International Children's Film Festival, Sarasota and Maryland. He will be making his feature debut with The Salt In Our Waters, which is being lined up to start shooting in July 2018.
Meanwhile, Sumit was also recently awarded the Alfred P. Sloan Foundation's $100,000 Production Award for another project, A New Prophet, which is set in Dhaka's tech world and is being developed as the director's second film.