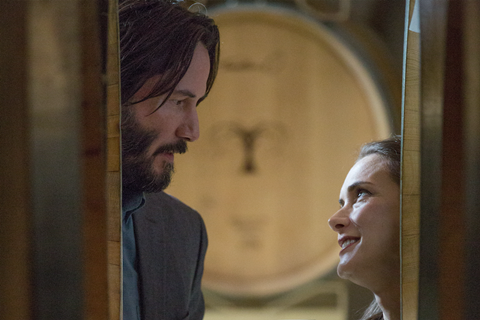 Zurich-based distributor Ascot Elite has secured rights to a quartet of titles from the European Film Market, which took place last month in Berlin.
The company has taken The Widow, Destination Wedding, The Unthinkable and The Guilty for German-speaking Europe and Switzerland.
Directed by Neil Jordan (The Crying Game) The Widow was produced by Quentin Tarantino's longtime collaborator Lawrence Bender, the film depicts the friendship between a young woman (Chloë Grace Moretz) whose mother has died and a lonely widow (Isabelle Huppert). The deal was struck with sales agent Sierra/Affinity.
Romantic comedy Destination Wedding stars Keanu Reeves and Winona Ryder as two crashers at a wedding party. The deal was done with Bloom.
Ascot has also picked up Victor Danell's thriller The Unthinkable in a deal with SF Studios.
Finally, the company has also boarded The Guilty, which won the world cinema audience award at Sundance and audience prize at Rotterdam. The deal was done with TrustNordisk, which has sold the title into more than 100 territories.
Stephan Giger, Ascot Elite Entertainment CEO, commented: "These three unique and extraordinary thrillers together with an intelligent and amusing romantic comedy with star actors are an ideal addition enriching our 2018/19 programme. After Borg/McEnroe (Janus Metz), I am particularly looking forward to cultivating our love of Scandinavian cinema further with audience favourite The Guilty and very soon The Unthinkable and Mortal as well."