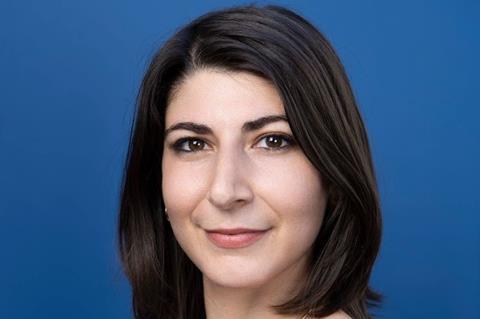 French film critic Ava Cahen has been named as the new artistic director of Cannes Critics' Week.
She replaces respected film critic and academic Charles Tesson who will step down after this year's 60th edition after 10 years at the helm.
Under Critics' Week regulations, an artistic director can serve a maximum of three terms of three years. Tesson was allowed one more edition to oversee the 60th anniversary.
Cahen will take up the role from August 1, having been a member of Critics' Week feature film committee for five years.
At 35, she is the youngest person to be named artistic director of Critics' Week. She is the second woman to hold the post after Claire Clouzot who held the role from 2002 to 2004.
Cahen is known for founding the magazine Clap! in 2014 and cinema website FrenchMania in 2017, alongside longtime collaborator Franck Finance-Madureira.
She featured in Screen's 2019 selection of Future Leaders of programmers and curators to watch.
Cahen has been a contributor for Canal+ show Le Cercle Cinéma since 2014 and on radio programme Une Heure En Series since 2019. She also worked for the Queer Palm awards at Cannes and has published several books on film and television. In addition, Cahen has been a lecturer at Nanterre University for the past seven years.
This year's Critics' Week will feature 13 titles, seven of them in competition, as well as 10 short films and follows a hiatus in 2020 due to the pandemic. French director Constance Meyer's debut feature Robust, co-starring Gérard Depardieu and Déborah Lukumuena, will open the section on July 7. It runs until July 15.
Critics' Week was created in 1962 to focus on first and second features and short films by emerging talents. The section has screened the early works of directors such as Jacques Audiard, Alejandro González Iñárritu, Ken Loach, François Ozon, Julia Ducournau and Rebecca Zlotowski over its six-decade history.