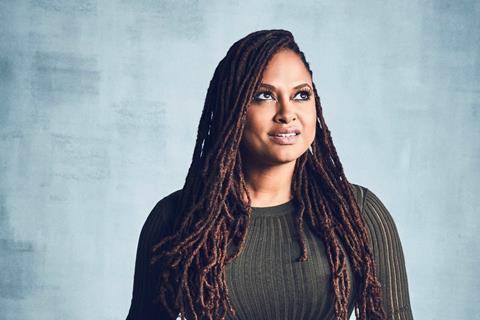 Ava DuVernay, Disney+ senior vice-president Agnes Chu and Michael Douglas are among speakers on the schedule for the Producers Guild of America's (PGA) Produced By Conference in Los Angeles in June.
Included in the first round of speakers for the 11th annual conference on June 8-9 at Warner Bros Studios are Netflix vice-president of Original Content Cindy Holland, Warner Bros interim co-heads Toby Emmerich and Peter Roth, Michael Douglas, producer and Intrepid Pictures head Trevor Macy, Legendary Television Studios president Nick Pepper, and Blumhouse co-president of television Marci Wiseman.
The roster includes BRON Studios chairman and CEO Aaron L. Gilbert, MACRO senior vice-president of development and production Poppy Hanks, Lakeshore Entertainment president Gary Lucchesi, showrunners Micah Bloomberg and Eli Horowitz, Hulu senior vice-president Craig Erwich, eOne chief strategy officer, film and television Peter Micelli, and Participant Media president, narrative film and TV Jonathan King.
The conference will feature panels, Q&As, and mentoring opportunities including roundtable sessions and the Producers Mashup.
The 2019 Produced By Conference is chaired by PGA members Betsy Beers, Ian Bryce, Tracey Edmonds, Mike Farah, and Gene Stein.