The British director will be the subject of the organisation's prestigious 'Brits To Watch: The Screenings' series.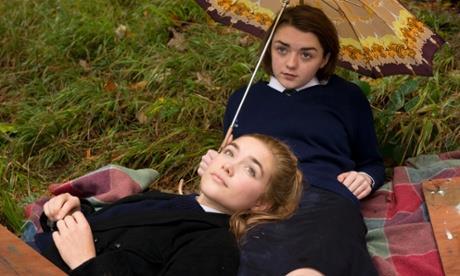 The programme is hosted by BAFTA in New York and Los Angeles and designed to introduce outstanding British talent to the US film industry.
Morley will present her latest feature The Falling (pictured) at Soho House in New York on June 9 and at The London West Hollywood in Los Angeles on June 11.
BAFTA will arrange follow-up meetings for Morley to meet key industry figures in both cities.
The Falling premiered in official competition at the 2014 BFI London Film Festival and stars Maisie Williams from Game Of Thrones.
The story takes place in 1969 at an English girls' school during a mysterious fainting epidemic. Greta Scacchi and newcomer Florence Pugh also star.
Metrodome distributed the film in the UK and Cinedigm will handle the theatrical and digital US release this summer.
The 'Brits To Watch: The Screenings' series is produced in partnership with British Council with the support of IMDb, the Academy Circle, and Langham Place Fifth Avenue.
Previous Brits To Watch luminaries include Belle director Amma Asante, '71 director Yann Demange and Slow West director John Maclean.
"Brits To Watch: The Screenings is an initiative I am incredibly proud of," said BAFTA chief executive Amanda Berry. "By identifying new talent and presenting their work to a wider audience, we help raise their profile outside the UK. I am delighted that, through our offices in Los Angeles and New York, we are able to showcase Carol Morley, an extremely exciting director, to influential members of the US film industry."