EXCLUSIVE: Project co-financed by Lorton Entertainment and produced by Silvertown Films.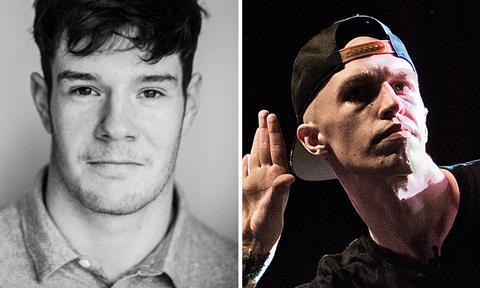 BBC Films and Lorton Entertainment are co-financing battle rap drama VS., which stars rising British actor Connor Swindells (pictured) and Adam Rooney aka Shotty Horroh.
The project was announced today by producer Bennett McGhee of Silvertown Films and is currently in production in London and Essex.
British filmmaker Ed Lilly (The Hive) makes his feature film debut, directing from an original screenplay co-written with Daniel Hayes.
The cast also includes Fola Evans-Akingbola (Game of Thrones), Ruth Sheen (Another Year) and Nicholas Pinnock (Fortitude).
VS. is a drama about a withdrawn foster-teen (Swindells) teetering on the edge of self-destruction, who finds his feet – and his voice - in the world of UK battle rap.
BBC Films developed the film with Joe Oppenheimer and Beth Pattinson serving as executive producers alongside Lorton Entertainment's Julian Bird and Wildgaze Films' Finola Dwyer and Amanda Posey. Jack Tarling (God's Own Country) is co-producing the drama.
Lorton will distribute the film in the UK and Independent are handling international rights.
Swindells recently wrapped Keepers opposite Gerard Butler and Peter Mullan and has appeared in Sky's Jamestown.
Writer-director Ed Lilly was included in BBC's 2017 "New Talent Hotlist" for his work as a short film and music video director. His short The Hive was nominated for a world Vimeo Award in the "Best Narrative" category.
Adam Rooney aka Shotty Horroh is an acclaimed UK battle rapper who has recorded with Deadmaus and performed at some of the biggest rap battle events around the world.
Other upcoming BBC Films projects include Stephen Frears' Victoria And Abdul to be released by Universal Pictures in September and Andy Serkis' directorial debut Breathe starring Andrew Garfield and Claire Foy, via STX in October. Currently in production is Yardie, Idris Elba's directorial debut and Stan & Ollie starring Steve Coogan and John C. Reilly.
Director Ed Lilly said: "This is a story close to my heart, set in a world that I've been a fan of for many years. I'm beyond excited at the opportunity to bring contemporary UK battle-rap to the big screen for the first time and work with this exciting cast of rising and established talent."