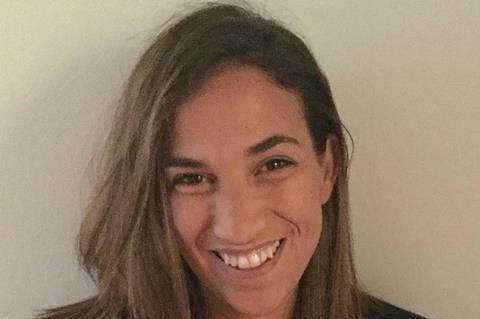 BBC Films has added to its new-look team with the hire of Claudia Yusef as its new head of development.
Yusef joins from Number 9 Films, where she held the same position since earlier this year. She had previous roles at the Scottish Film Network and 42.
At BBC Films, Yusef will lead on the organisation's development slate, guiding projects through to production, and will report directly to director Rose Garnett. Her role will also see her work across the wider BBC to create opportunities for talent to work across genres and platforms.
Yusef will take up her position in January 2019.
The BBC Films team has almost entirely revamped since former Film4 exec Garnett was appointed director in 2017. Garnett swiftly brought Geraldine Atlee in as head of business affairs and Eva Yates in as commissioning executive, with a focus on working with first time filmmakers, both with her from Film4.
In 2018, the organisation has hired two development executives, with Sam Gordon joining in February from Baby Cow Films and Dionne Farrell joing in October from Unigram.
"We've taken time to carefully build a talented and dedicated creative team at BBC Films and Claudia's appointment marks the completion of that process and the start of an exciting new phase," commented Rose Garnett.
The team is completed by development coordinator Yero Timi-Biu, development assistant Katie Sinclair, head of production and finance Michael Wood, and production executive Emma Kayee.
BBC Films has three titles heading to Sundance 2019: Sacha Polak's Dirty God; Joanna Hogg's The Souvenir; and Chiwetel Ejiofor's directorial debut The Boy Who Harnessed The Wind.
Upcoming titles include Sean Durkin's The Nest; Rupert Goold's Judy; Ken Loach's Sorry We Missed You; Hong Khaou's Monsoon; Jessica Hausner's Little Joe; Philippa Lowthorpe's Misbehaviour; and Remi Weekes's His House.