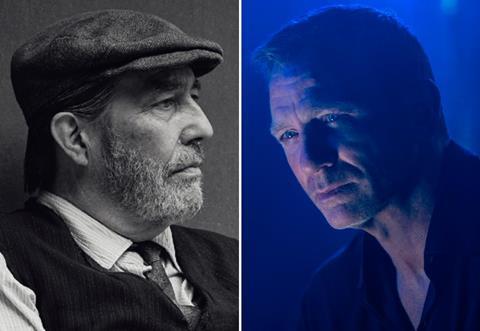 Belfast, No Time To Die and House Of Gucci are among the titles nominated for the fifth annual UK and Ireland's Casting Directors' Guild's (CDG) Casting Awards 2023.
The three titles are all nominated for best casting in a film, along with Spencer and The Lost Daughter.
The winners will be announced at the CDG Awards on February 22.
Scroll down for nominations
The nominees for best casting in an independent film includes Philip Barantini's Boiling Point starring Stephen Graham and Sophie Hyde's Good Luck To You, Leo Grande with Emma Thompson and Daryl McCormack.
The other nominees are Ali & Ava, Pirates and Brian & Charles.
Nina Gold has four nominations across the television categories. In limited series, Gold is nominated for Landscapers, which starred Olivia Colman and David Thewlis, as well as BBC's This Is Going To Hurt which starred Ben Whishaw and 2022 Screen Star Of Tomorrow Ambika Mod.
Gold is also nominated in best TV drama for Apple TV's Bad Sisters and Slow Horses.
The nominated productions must have premiered between September 1, 2021 and August 31, 2022.
Last year's winners included After Love and The Mauritanian.
CDG Casting Awards 2023
Best casting in a film
● Belfast - Lucy Bevan, Emily Brockmann, Katie Brydon
● House Of Gucci - Kate Rhodes-James, Gordon Cowell, Gabriella Summer Wolf
● No Time to Die - Debbie McWilliams, Jemima McWilliams
● Spencer - Amy Hubbard, Olivia Laydon, Heidi Lawry
● The Lost Daughter - Kahleen Crawford, Carla Morris
Best casting in an independent film
● Ali & Ava - Shaheen Baig
● Boiling Point - Carolyn McLeod, Matt Sheppard
● Brian & Charles - Catherine Willis
● Good Luck To You, Leo Grande - Amy Hubbard, Olivia Laydon
● Pirates - Shaheen Baig, Jonny Boutwood
Best casting in a limited or single series
● A Very British Scandal - Sarah Crowe, Xanthe Spencer-Davidson
● Anatomy Of A Scandal - Lucy Bevan, Emily Brockmann, Katie Brydon
● Landscapers - Nina Gold, Lucy Amos
● Showtrial - Daniel Edwards, Lucy Allen Catherine Garlick, Tom Payne
● This Is Going To Hurt - Nina Gold, Martin Ware
Best casting in a TV drama series
● Bad Sisters - Nina Gold, Lucy Amos
● Heartstopper - Daniel Edwards, Lucy Allen, Tom Payne, Catherine Garlick
● House Of The Dragon - Kate Rhodes-James, Gordon Cowell, Gabriella Summer Wolf
● Sherwood - Victor Jenkins, Seth Mason, Paushali Banik, Laura Macfadden
● Slow Horses (Series 1) - Nina Gold, Kate Bone